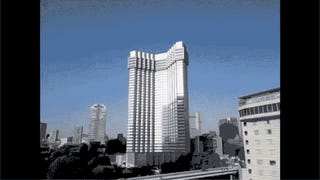 We tend to think of demolition as destructive: dynamite, dust, and plenty of fireworks. But as a New York Times article recently described, demolition in dense cities is, more and more often, a "stealth" operation, where a building is dismantled over a number of weeks.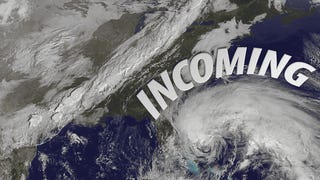 Even though this summer's Hurricane Irene left dozens dead and caused billions of dollars of damage, there was an inescapable consensus that it didn't quite live up to the hype. As you can see above, meeting expectations appears to be the one thing we don't have to worry about with Sandy.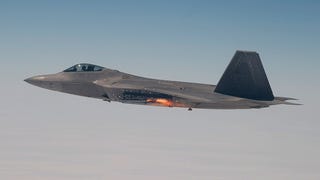 You know about the F-22 Raptor, the newish cutting-edge fighter being continually developed, right? Perhaps to celebrate that they've figured out how to keep the planes from suffocating pilots, today was the first time a missile has been launched at supersonic speeds.