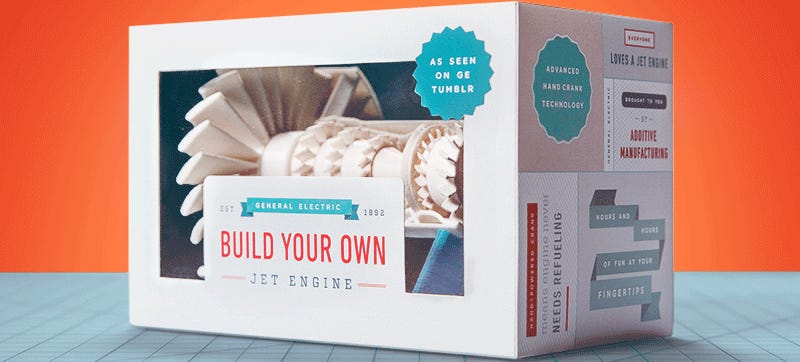 GE is one of the few companies you should follow on tumblr, and while we convince them to try out Kinja as well, here's your chance to win a 3D-printed jet engine for your mantelpiece.
[Saturday is National Train Day, but GE is celebrating early with a trip to the archives to uncover these photos of the Jet Train. In 1966, a team led by railroad engineer Don Wetzel bolted a pair of GE jet engines to the roof of a train, took it to a straight section of Ohio track and set a North American rail speed…
Years before Lucasfilm created the AT-AT and Boston Dynamic's Big Dog terrified the world, the US Army was working with General Electric on the "Walking Truck" project, basically a large walker which was controlled by a lever-pushing operator.
The Frictionator Ford F650 has a General Electric J85 Jet Engine in the bed and is the "world's fastest street legal jet truck" though we're sure kicking on the afterburner invalidates that claim. One more check-body-cant-cash jet truck photo below.
Even though this news is almost two months old, it's interesting to see GE bringing good things to life, namely giant mining trucks which improve upon the previously standard diesel-electric powertrain — especially in light of Friday's news of Chrysler tying up with Thomas Edison's conglomerate. These Goliaths of the…