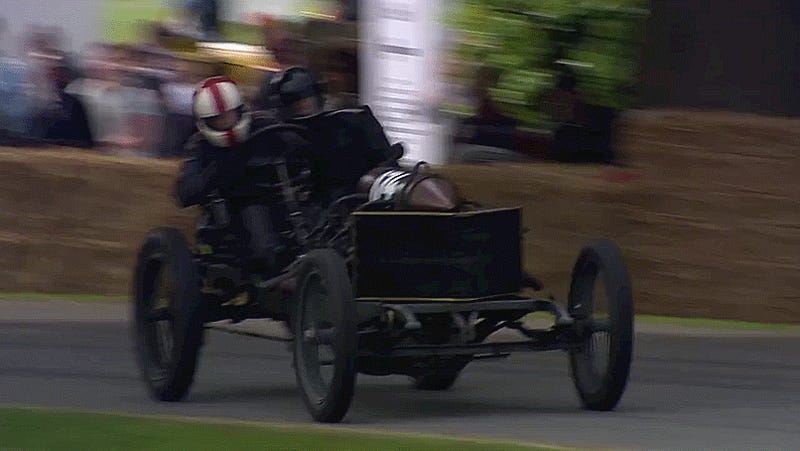 Lord March and his merry men of the Goodwood motorsport creative committee have settled on a theme for the 2016 Festival Of Speed. "Full Throttle – The Endless Pursuit of Power" will summarize next year's event.
Mercedes has gone full Fast & Furious with the 2016 A45 AMG. It's got the big wing, bigger wheels, red calipers, grille like Cheshire cat's and one seriously rude exhaust note. I'm just not sure if that sound is "elite sport-luxury" or more "high-school Honda Civic" so you tell me!
Audi will be the featured marque at this year's Festival of Speed, held July 3-5. This is your last chance to see the Auto Union race cars before Audi becomes, by default, hopelessly uncool.