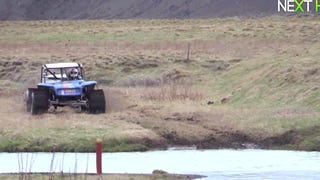 Icelandic Formula Offroad driver Gudbjørn Grimsson just set the first officiated longest distance for hydroplaning earlier this month. How'd he do it? Bucket scoop tires, four wheel drive, and a 1,600 horsepower twin turbo Nelson Racing engine.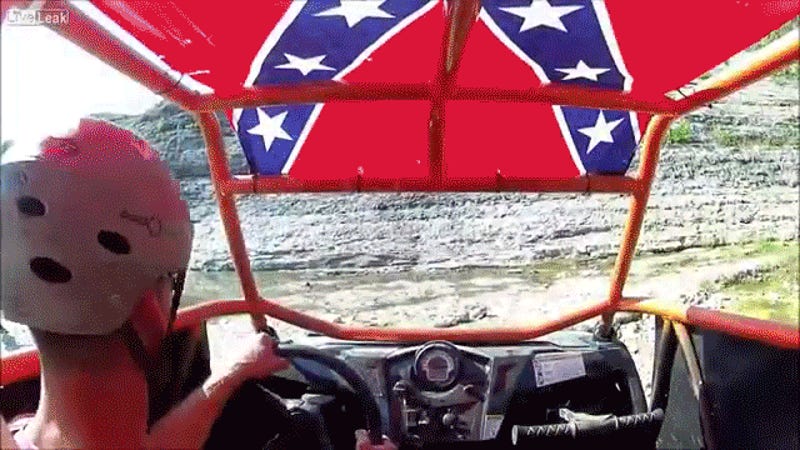 Icelandic car culture isn't just about Formula Offroad trucks, but they're pretty damn important to Icelandian car nuts. But fish-pickling and banking collapses aside, Iceland's car culture has a lot more going for it than the uninitiated might think.
When the people of Scandinavia aren't eating pickled fish and sitting in the dark, they like to build 800+ horsepower Jeeps and drive up sheer cliffs and quarries. It's called Formula Offroad and it's the craziest racing on four wheels.
As a bunch of rich skinny guys start cavorting around the Mediterranean for a while, let's take a look at what they call motorsport in Iceland: nitro-injected Jeeps, furiously driving up the sides of cliffs.
The talents of our adopted Icelandic racing driver, Kristjan Einar, aren't limited to road racing. Here he tries his hand at the craziest of crazy Icelandic motorsports, Formula Offroad. We're jealous.