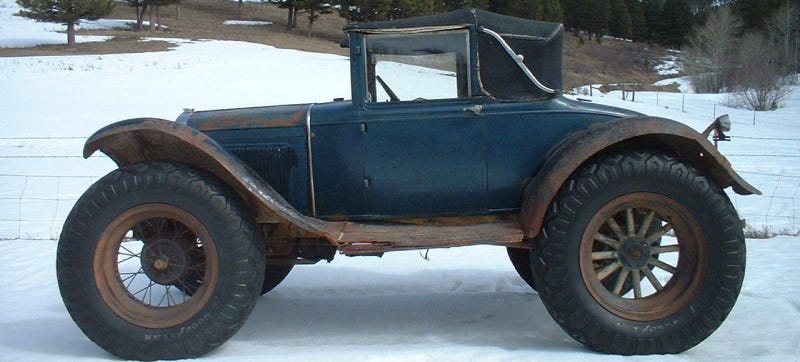 From Truck Yeah!: People did amazing things to get their mail before we could send messages with a few buttons... like put off-road tires on wooden-spoked wheels. Here's the (mostly) complete and fascinating history of an "off-road snowmobile coupe", as told its by owner/seller who knows of "at least three" in…
Welcome to Little Car in the Big City, where I highlight fascinating cars I found walking around a town that is known for being bigger than everything else, but where every car is fighting to stand out: New York, New York.
Some crumb bum in Allen Park, MI decided to pilfer a truck and trailer hauling a Ford Model T and Model A headed for a car show at The Henry Ford museum. Henry Ford's ghost isn't pleased. [WDIV]
This Ford Model A at Billetproof is the lowest vehicle we've ever seen. It's so low you can't get a foot under the frame. We're pretty sure it's being naturally clearanced. And that's just the start.
This comes from a truly sick and twisted mind. We looked for the guy walking around with the…