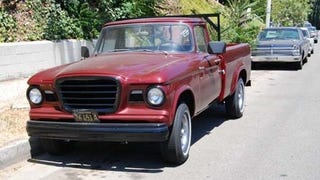 Über Bird team captain and PCH Poster Child Mad_Science has vast quantities of photographs of old and interesting street-parked SoCal machinery for us.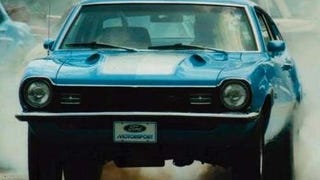 The name of last week's hood scoop, the Plymouth Air Grabber, reminded us of the "Dual Dome" scoops that Ford put on the 1971 and 1972 Maverick Grabbers.
Welcome to Down On The Street, where we admire old vehicles found parked on the streets of the Island That Rust Forgot: Alameda, California. We've seen two-door Mavericks here, and now here's our first sedan.