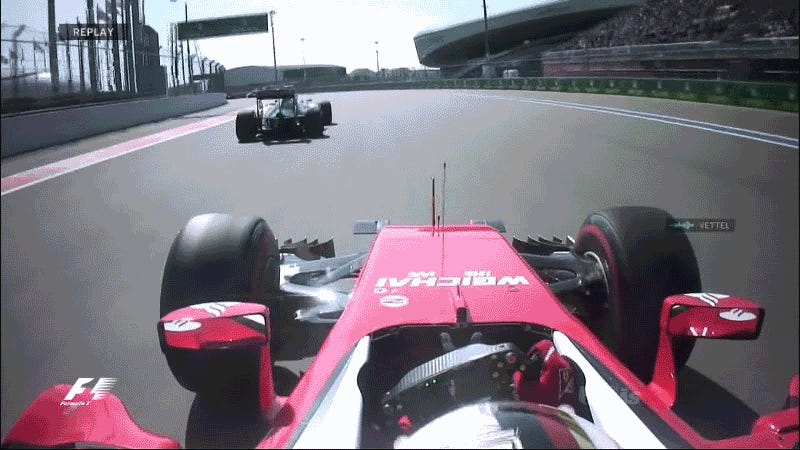 Ferrari Formula One driver Sebastian Vettel's anger toward Red Bull driver Daniil Kvyat may have been comically overblown at the Chinese Grand Prix, but this time, he's rightfully mad. Kvyat hit him not once, but twice, immediately knocking Vettel out of the Russian Grand Prix on lap 1.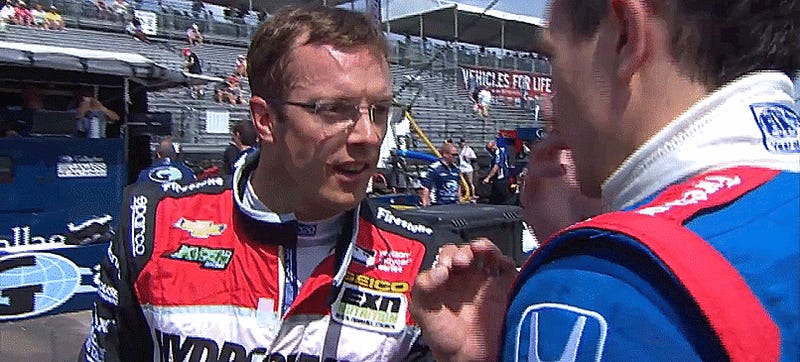 If anywhere could snap a driver into full Jean Girard Mode, it would have to be one of IndyCar's tight street courses. Good news! IndyCar's season opener is on the chaotic street course at St. Petersburg, and Sébastien Bourdais already got into it with Mikhail Aleshin after a practice session. Yes, a practice session.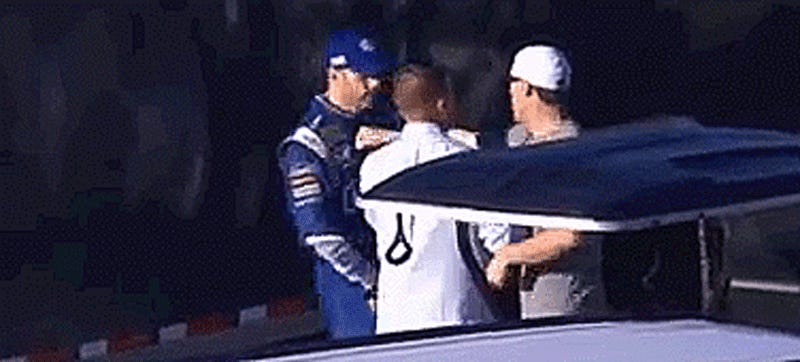 Like the changing colors of the leaves, children returning back to school and the three-tailed flying dung-birds returning to roost in Capistrano or something, certain events mark the start of a season. NASCAR's Chase for the Sprint Cup doesn't seem official until grown dudes are shoving each other over race cars.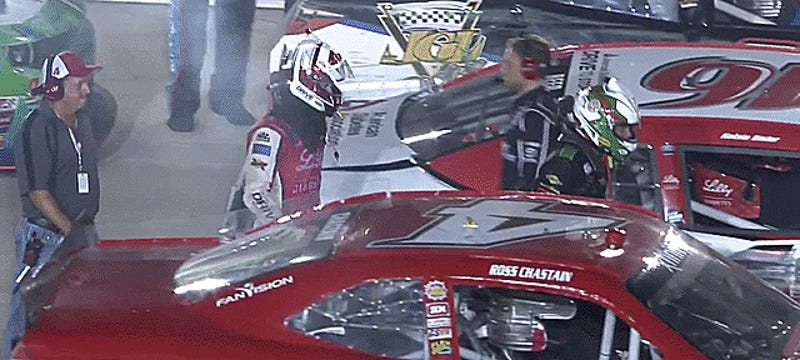 Ryan Reed was not happy with Ross Chastain driving him into the wall during the green-white-checkered finish of last night's NASCAR Xfinity Series race. The two exchanged stern words and pointed fingers after the race, but it's safe to say that a different finger was implied in Reed's post-race push.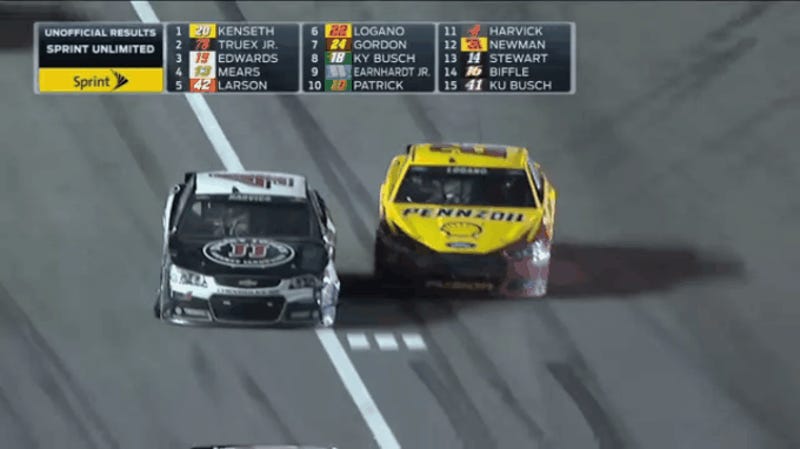 It's not even the first race of the season. It's a pre-season exhibition race: the Sprint Unlimited at Daytona International Speedway. Of course, we've already got Kevin Harvick confronting Joey Logano without taking his helmet off in pit road after the two exchanged hate-taps on track after the race.
Usually, any crew member who punches a driver ends up looking for a job afterwards. Not so for the crew members of the #5 and #24 cars who threw punches in the fight that included drivers Brad Keselowski, Jeff Gordon and Kevin Harvick. Hendrick Motorsports has their back.
Ah, NASCAR. You say "have at it, boys," and the boys deliver. We posted the televised version of the fight yesterday, but another angle of it has been released that has glorious, glorious audio. Pop some popcorn, and enjoy a flurry of bleeps.
Adrian Sutil thought he escaped legal action after fleeing China following an incident where he accidentally/purposefully glossed Eric Lux — head of rival Renault F1-owning Genii Capital. Now Lux is pursuing legal action claiming "physical assault and grievous bodily harm."
Force India's Adrian Sutil and Renault majority shareholder Eric Lux were apparently involved in fisticuffs following the Chinese Grand Prix at a night club called M1NT. Sutil left with scars, Lux walked out of a VIP room bleeding, and Lewis Hamilton had to be removed by bodyguards.
Supras weren't the only ones trading blows at TX2K11 this weekend. Watch as this elder statesman tries to convince the younger gentleman it's best he finds another holding pen for his moto-contraption.
"You shouldn't throw stones if you live in a glass house...and if you've got a glass jaw you should watch your mouth..."