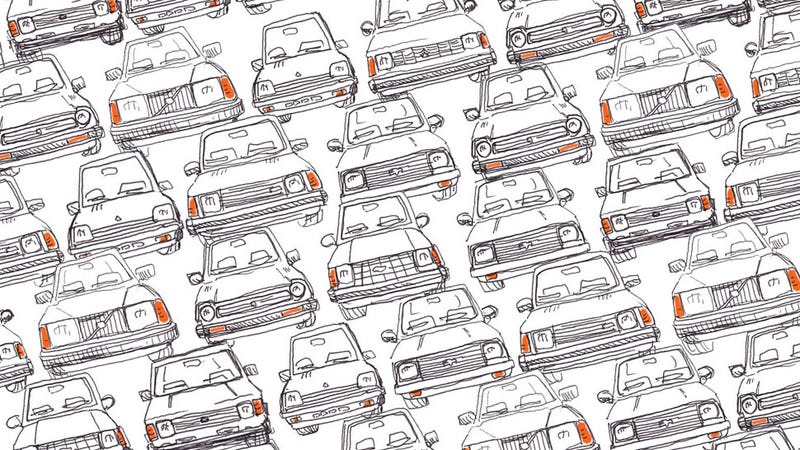 If you're a modern computerist, chances are you've already been inundated with these 'Find The Panda' images. It's safe to say that at the end of this year of our Lord, 2015, the world has become obsessed with panda locating. As a gearhead, I was feeling a bit left out, since a panda is a mammal, not a car. But I have…
If you think the Jeep Renegade is the best compact 4x4 Fiat has ever made, well, you're probably right. Still, the 1983 Panda 4x4 deserves also lots of respect for punching way above its weight.
Previous generation Fiat Panda just delivers, it'll run over rough stuff, climb things with ease, corners happily on loose stuff and is fun to drive due to compact size, especially if you take it to the narrow field paths. It was a really fun car and I almost wanted to return it to the dealer with all the dirt and mud…
Walter de'Silva, head of Volkswagen design, has reinterpreted a Leica camera to the tune of $26,500. He's not the first car designer to venture into camera design. In the red corner is Giorgetto Giugiaro of Nikon and supercar fame.
A Chrysler bankruptcy will more than likely be filed today, with Fiat picking carrion-bird-like at the automakers remains. That got us thinking about what a re-badged Fiat future would look like. The answer? It's grim.
When one thinks of great Italian directors, artists like Rosselini, de Sica and Fellini immediately come to mind. To this list we must add the cinematic genius behind this subtle yet humorous take on the auto show. It combines the camera work of the neorealists with the carefully constructed mise en scene of the…
We're big fans of the Fiat Panda, which manages to combine the most desirable attributes of an MPV and a 4x4 hatchback in a reliable package. It's no wonder then that Fiat has repeatedly used this platform to debut new technologies. The Fiat Panda Aria pictured here sans cover is the second generation of the…