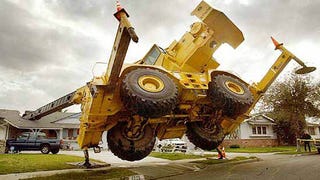 Since Version 1.0 and Version 2.0 of "You're Doing It Wrong" went over so well, and because Wert's out this afternoon, we decided it's high time to bring you Version 3.0!
This internet thing can be a damn silly place sometimes. A Hawaiian blogger adds the words
"I can haz cheezburger"
to a picture of a crazy looking cat and the place filled up with poor grammar cat images faster than a Fiero gets dressed in Lamborghini bodywork these days. The latest massive internet meme is even more…