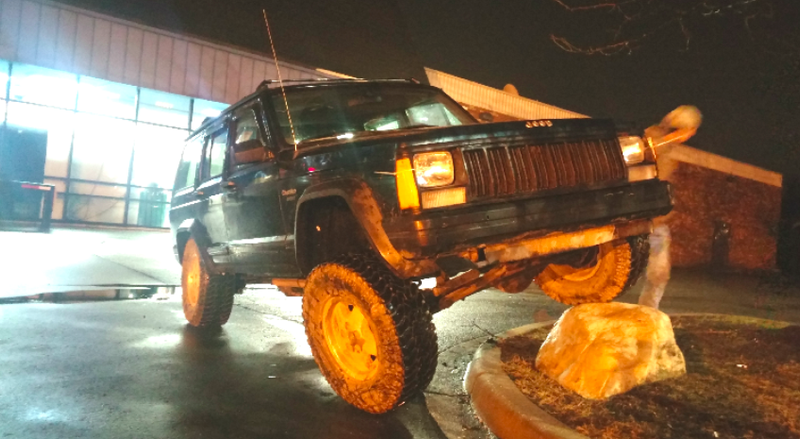 This weekend was a major success for my $600 Jeep XJ destined (hopefully) for the 50th Easter Jeep Safari in Moab, Utah. With help from friends and readers, I did some serious wrenching. But unfortunately, we uncovered two major problems—problems that are likely to bring this build down to the wire.
"Jeep Day" 2016 is now over; the company has pulled the veils off all seven one-off concepts they created in honor of Jeep's 75th anniversary and the 50th anniversary of the annual "Easter Jeep Safari" enthusiast meet in Moab. So, which one are you begging to get built this year?

If you've got a Jeep Wrangler Unlimited sitting in your driveway yearning for mods, here's some inspiration: The Jeep Trailstorm Concept. It's not particularly exciting, but it's definitely still a beast off-road.
The Jeep Shortcut Concept is basically a current Wrangler with the front and rear overhangs chopped off and some added off-road hardware, but made to look like the famous CJ Jeep that stemmed from World War II. It's cute, but it definitely looks like it could kick butt off-road.
Before wrenching could commence on my $600 Jeep XJ, which I plan to take to this year's Easter Jeep Safari, I had to cobble together a lift kit. And it had to be cheap. Like, really cheap.