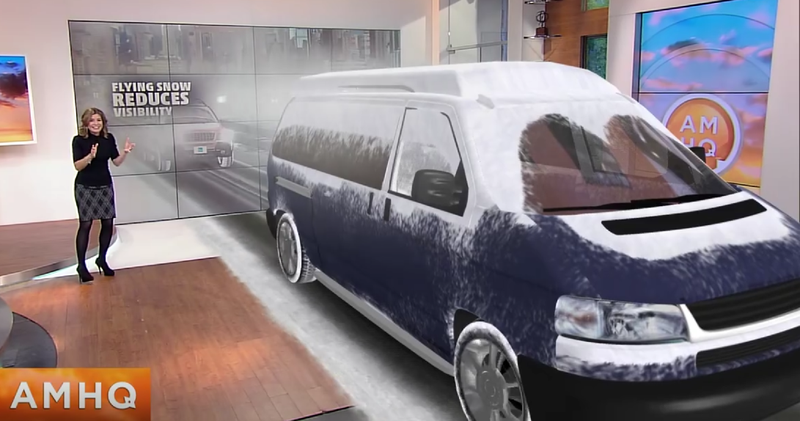 If you live in the northeastern U.S., get ready. Old Man Winter has unleashed Winter Storm Niko, and Niko has just filled up a sock with snowballs with rocks at the center and is about to give the whole upper right corner of America a brutal, protracted beating. But that doesn't mean you and your car have to just take…
Michigan is cold as hell. It's colder than hell. Michigan is where icy, frozen hell goes to cool off. So it's easy to empathize with the plight of 24-year-old Nick Taylor, a poor Roseville, Michigan jamoke who received a $128 ticket from a soulless cop for literally warming his car up in the driveway.
If you're like me, you've noticed that the dew on your outdoor sleeping litter has been getting more and more frozen in the mornings, and your daily claims of hypothermia have been getting more and more accurate. That's because winter is coming, and with the coming of winter comes every freaking car website publishing…
The nanny state has added one more criteria to their driver licensing tests: Eco-friendly driving skills. The Telegraph reports that the new testing is being implemented to comply with EU regulations, with government officials stating that motorists practicing the eco-friendly driving techniques could see savings of…
With wintry weather a real possibility for those traveling tomorrow, we thought we'd share some safe winter driving tips. Those of you in the north are probably better prepared for snowy conditions, but the chance of snow and slush in Texas can only mean a lot more of this. Anybody have any special tricks?
Countless dollars and time spent making one's car faster and/or better can cloud sensible judgement as to a far cheaper and more effective investment in velocity. Learning how to drive better. The crew over at 4Cars have put together a no nonsense top ten list of common sense driving tips for the laterally challenged.…