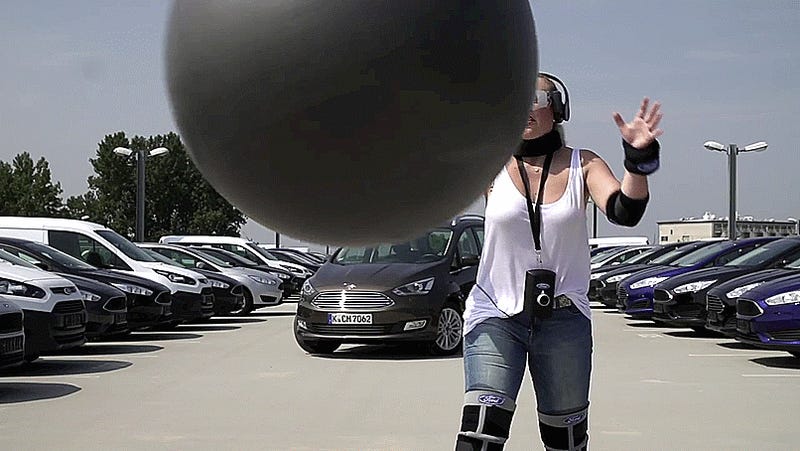 Driving while drugged probably isn't the best idea, but the people who do it are probably too, ehem, preoccupied at the time to be able to tell us how challenging it really is. In comes Ford, with some new technology showing what it's like to conduct a vehicle—and catch various balls—while under the influence of drugs.
Let's face it, driver's ed in America is a broken system. It's a true, cold hearted fact that car accidents are the leading cause of deaths for teenagers ages 15-19. After reading these ten awful driver's ed stories, it's not too difficult to understand why.

Driver's education should be about more than than just lane changes and parallel parking: it also has to be about the responsibility we all share as motorists. In this essay, MechanicAdvisor's Ken Kupchik recalls the impact that a paralyzed driving instructor had on his young life.
Time-rending wormholes are a constant danger we all face. At any moment, we could all be sucked into a rift in the space-time continuum, and emerge anywhere. Even behind the wheel of a Holden whizzing down a crowded Australian highway in the 1970s. That's why you need to watch these videos to be prepared.
Georgia State Rep. Bobby Franklin wants to stop government from "licensing" drivers, saying driving is an "inalienable right." He also wants Georgia to pay its bills in gold and bar mandatory vaccinations. Apocalypses don't just start themselves, y'all.
Two Democrats in Michigan's State House put together legislation to mandate classroom time on "the importance of carpooling and using public transportation, identifying the attributes of a fuel-efficient vehicle," and "recycling vehicle parts and fluids." Hippies. [Detroit News]