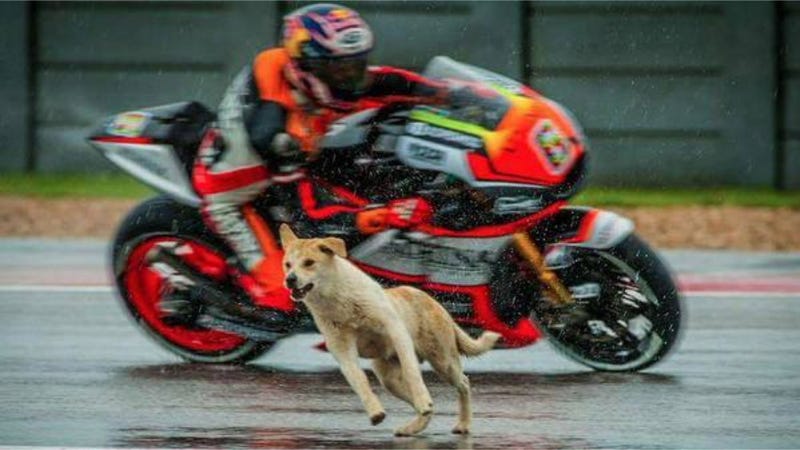 A photojournalist for The Wichita Eagle was prepping for one of those "it's a rainy day" photos when he came upon the rescue by local firefighters of Taz, a dog who had fallen into the creek.
Chevy may run deep, but maybe they should have dug a little deeper for an idea. Chevy's new spot features dogs with a fondness for trucks. Back in 1998, Nissan spent millions telling us that dogs love trucks.
Police in Canada are looking for a man who broke into a house, took a shower, stole some clothing, and then made for the rodeo in a truck containing the owner's dog. Dog theft? That's low. [Canada.com] Photo Credit: Shutterstock.com
Bear-Shark it ain't, but hit play to see a Volkswagen SpaceFox commercial starring the Fish-Dog (or maybe Dog-Fish), the strangest animal hybrid combination since ManBearPig.
Charlie the black lab jumps into Mark Ewing's Chevy and, next thing you know, the car's in the Pend Oreille River (Charlie swam away unscathed). This story is missing several important details, particularly the year of the Impala involved (we're assuming it's an older model, because a dog might have a tough time…