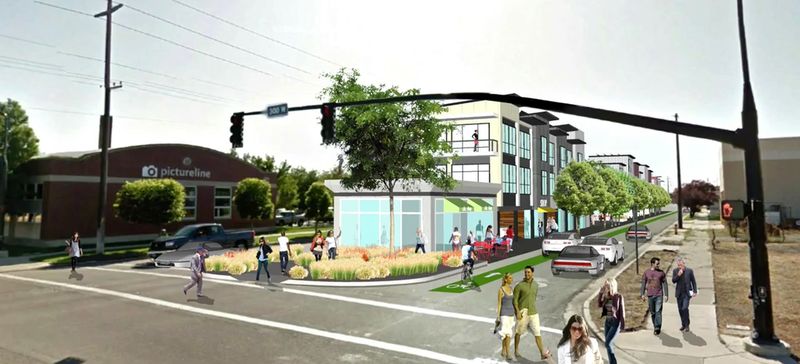 A few months ago I wrote about a proposal to fix the housing crisis in San Francisco by building skinny apartments in the medians of its streets. Little did I know this idea was already being prototyped in a place that has even bigger streets than San Francisco, due to the unique way it was built.
Here's how the Cummins-diesel powered 2016 Nissan Titan XD was bumped, shaken, and slammed all over America to simulate about 350,000 miles of regular use, work, and off-road driving.
Nissan Executive Design Director Mamoru Aoki and product planner Keno Kato have a lot of interesting things to say about the 2015 Nissan Navara (which I still think is the new Frontier). But the background music in their video sounds exactly like a modernized remix of The Safety Dance. Am I crazy?
Some 10 million miles were taken beating up on the 2015 Ford F-150 in the name of durability testing, and naturally the company is eager to show off how much abuse their new truck can take. Ford fan or not, this is fun to watch.
McLaren is having its fiftieth birthday in 2013, and instead of merely stuffing themselves with cake, they plan to celebrate by putting their brand new hypercar into production. The McLaren P1 premiered in Paris last September, and while we got quite a few details and a fantastic 360-degree view of its aerodynamic…
No manufacturer wants to release an underdeveloped car. Strenuous testing plays a major role in the development of any new vehicle. Porsche's program for the 2012 Porsche 911 is just a bit more strenuous, and more scenic, than those of most other companies.
The problem of brake lights not distinguishing between gingerly slowing down and rapidly stopping is now being addressed. Researchers at Virginia Tech University are developing smart brake lights. The intelligent braking lights will have a series of LEDs that will distinguish when someone is easing off the speed or…
Auto spy photographers take heed: digital technologies are gunning for your business. Nissan executives recently said the company will use virtual test models to cut development time in half. The company wants to trim the time from design freeze, when a new model's look is set in stone, through the start of…