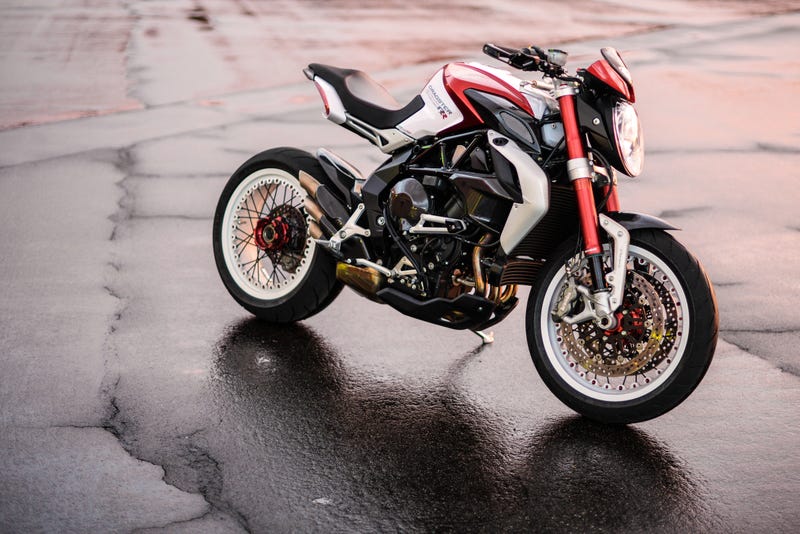 MV Agusta, that lovely little decades-old Italian motorcycle company that we all watch like a child taking his first pedals on a bike without the training wheels, has fallen over once again. The long-struggling bike company filed for the equivalent of Chapter 11 bankruptcy (a U.S. code) last week.
Where in the world is Force India team principal and Kingfisher Airlines head Vijay Mallya? According to The Guardian, he is believed to be in London, or at least somewhere that isn't India. Wherever he is, he insists that he isn't fleeing pressure to pay the $1.34 billion owed by the defunct Kingfisher Airlines.
The number 43 SARD Morand Morgan Evo was taken from the Nürburgring paddock last night, likely due to an unpaid bill from the beginning of the season, per Daily Sportscar. Police were in attendance as the car was removed from the paddock.

Financial analysts have been raising concerns about the amount of sub-prime lending happening within the auto industry. Some are worried about a lending bubble that could have a negative impact on the economy. But lenders are actually scaling back the the numbers of high-risk auto loans.
Desperate car owners turning to fraud rather than facing car debt. [MSNBC]
Korean automaker Ssangyong is straight broke; it's not even able to pay its 8,000 employees for the month of December. Parent company Shanghai Automotive's response? Get bent.

Earlier this week Bloomberg News reported GMAC, the finance subsidiary of the world's biggest automaker, was looking to seek some capital the old-fashioned way. No, not by inheriting it...the other old fashioned way...borrowing it. The New York mayor's trust-held News company reported it might be selling its first…