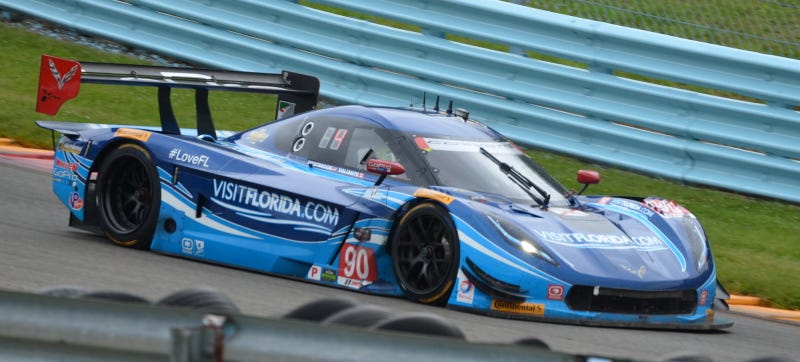 I don't think the Florida tourism folks could have paid for a more perfect ad than the one they got today. Everyone toughing it out at the 6 Hours of the Glen in New York is freezing their nuts off in the unseasonably cold rain, and Richard Westbrook just drove their Florida-branded car to a win here today.

Here's an in-car video from onboard Byron Defoor's roof-bound Highway to Help Riley-BMW Daytona Prototype, running at Daytona for the Roar Before the 24. It's one of the most bizarre videos I've ever seen, mainly because it feels like forever before the car hits the ground.
Need a Daytona Prototype, a Prototype Challenge or a Prototype Lites car for TUDOR United SportsCar? Love bright orange? 8 Star Motorsports is short on funding this season and just put a ton of their IMSA-legal toys up for sale. Their crunch is your gain, amigo.
Oh, and if you're not interested in an orange prototype…
Earlier today, the #50 Highway to Help Riley-BMW Daytona Prototype flipped into the catch fence, halting the morning practice session at the Roar Before the 24. Here's a video of the crash to show you just how violent it really was, and how lucky driver Byron DeFoor was to escape unharmed.
If you found yourself accidentally watching this past weekend's Grand Am race at Laguna Seca, you may have actually witnessed some entertaining stuff. Now, while it certainly was fun to see just about every car drive straight through the dirt and completely ignore the corkscrew, the hottest action of the race was this…