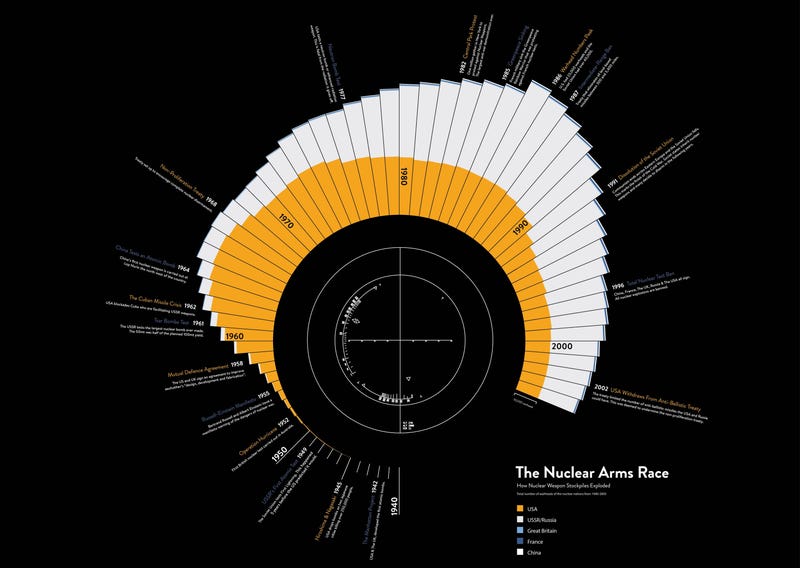 This visualization by drwtsn breaks down the nuclear arms race starting from the 1940s until now. The countries shown are the countries who have historically had the most nuclear weapons: the US, Russia, the UK, France and China (a few other countries have nukes too but are not represented).
Aside from just telling you where you are, or letting you point our where you want to be, maps can do a fantastic job of recontextualizing everything you think you know about the world. You probably know that already, but here's a run-down of maps that do it well.
How far away is your nearest grocery store? If you live out west, probably much further than the rest of the country, as shown by this visualization of America's "food deserts," where the closest grocery is miles away.