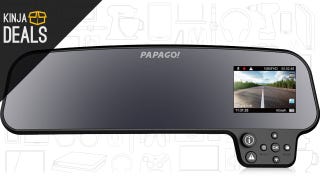 Anki Overdrive is like slot cars for the smartphone age, and the starter set is cheaper than ever for Cyber Monday. This would make a great gift (to yourself). [Anki Overdrive, $120]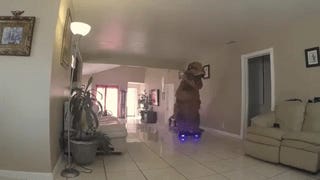 Alright, it's time. Go buy yourself a hoverboard (or swagway, skywalker, nerd mover, or whichever clever term you prefer) for $280, and make walking a thing of the past.
By now, most people are familiar with the savings that can be had on "Cyber Monday." Today, the first Monday after Thanksgiving is the biggest online shopping day of the year, and retailers are offering huge product savings. Airlines are in on the action too, so let's take a look at some of the deals to be had.
Cyber Monday incoming. Bookmark this page and get ready. We'll be adding deals as we get them and hyperlinking as they go live. Follow us on Twitter to make sure you never miss a deal and follow our deal coverage year round on Kinja Deals.
You've reached our hub for 2014's Kinja Deals Black Friday coverage. The deals are already coming in, so start saving right now. Be sure to check out Kinja Deals for our year-round deal and product coverage, and follow us on Twitter to never miss a deal.
Although Ferrari may be the only automaker we've found so far offering a "Cyber Monday" deal for consumers, don't expect a discount on a car. Sadly, it's just for their online store - where they're offering 50 Euros off every 250 Euros you spend. Here's what you can get. UPDATE: Porsche is offering a deal too —…
Today is "Cyber Monday" — the internet's "Black Friday." So, if you're looking for what to buy your auto-obsessed love one, may we suggest our very own Jalopnik Holiday Gift Guide? Or, if you're looking for what not to buy said auto-obsessive, may we also suggest our very own Jalopnik Holiday Re-Gift Guide?