Sorry, anyone who dreams of puff-puff-passing the competition on a banked oval thanks to some help from the legal weed industry. NASCAR just said no to Carl Long running with a hemp vape shop as a sponsor, reports ESPN. Long is racing in the top-level Cup Series for the first time in eight years after receiving…
It's finally happening. The prophecy has been fulfilled. Time is a flat circle. The great words spoken by the Monster Bros have become our reality. NASCAR, the hockey of motorsports, is hosting a sanctioned Bellator MMA fight during its upcoming race weekend at Charlotte Motor Speedway. Praise be to the bro.

NASCAR may finally give its teams a choice in tires next year, reports Fox Sports. This year's Monster Energy NASCAR Cup All-Star Race at Charlotte Motor Speedway will allow teams to test out the two compounds and see if they like having the choice. If it's a hit, expect to see these two options return in 2018.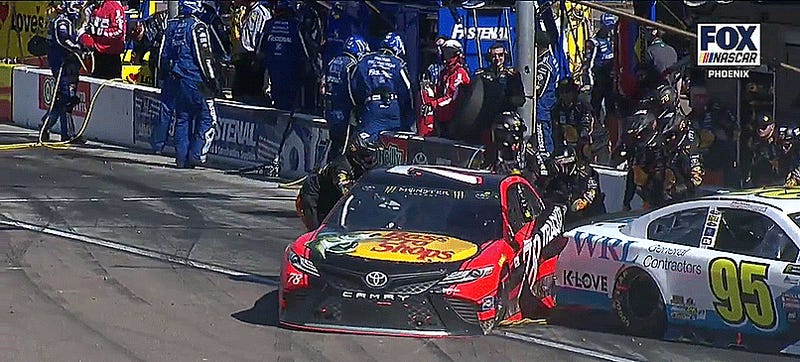 Not content to merely ruin Porsche's shot at winning the 12 Hours of Sebring, air hoses also ruined one of Martin Truex Jr.'s pit stops during today's NASCAR Cup Series race. The air hose from Michael McDowell's car caught the corner of Truex's wheel well and didn't want to let go.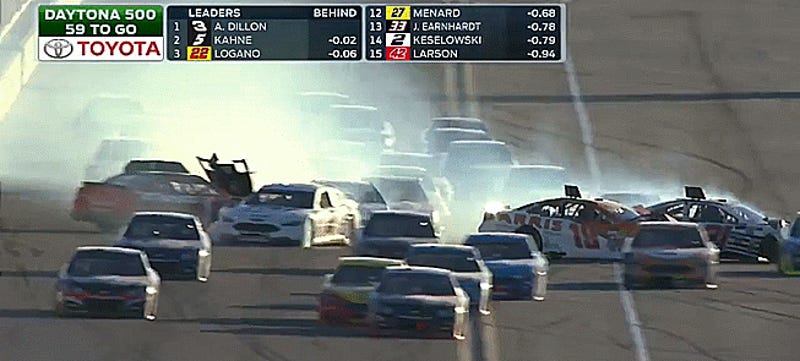 After a string of two crashes in a row, the Daytona 500 has done it again with 59 laps to go. Jamie McMurray is involved once again, turning the car of Chase Elliott into Michael McDowell, causing a gigantic pile-up on Daytona International Speedway.

NASCAR CEO and chairman Brian France, who usually doesn't publicly comment on competition issues in his sport, uncharacteristically instructed drivers not to block at the Daytona 500 drivers meeting, reports NBC Sports. The problem is, you have to keep the other drivers behind you somehow in order to win at a…