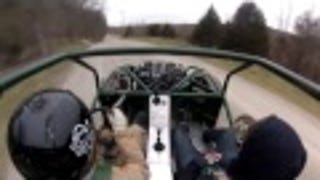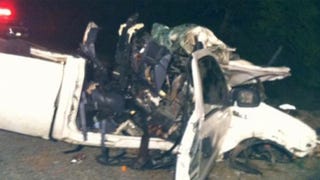 Other outlets have trashed the embargo further on the new 2011 Ford Mustang GT's 412 HP 5.0-liter V8, blabbing about head design, VVT, all-aluminum construction and other engine tech. Plus, oh yeah, torque numbers.
It's no longer hearsay: the 2011 Ford Mustang will get a 5.0-liter V8 as God intended. Thanks to Twitter and Facebook embargo breakage we also know this monster will have 412 HP. The Muscle Car Wars are heating up again.
The 2011 Ford Mustang V6 will get a Camaro-beating 315 HP V6, according to leaked info posted on The Mustang Source. The new "Coyote" V8, however, will only make 400 HP, slightly behind the Camaro SS. More below.
Pity the poor Coyote, his brand image marred by one, inept lout with an insatiable hunger for bird flesh. If that weren't enough, he now must share his name with a kit car whose 1986 Pontiac Fiero chassis is its most judiciously applied part. We're not sure if it's a relative of the Cody Coyote from the 1980s TV…