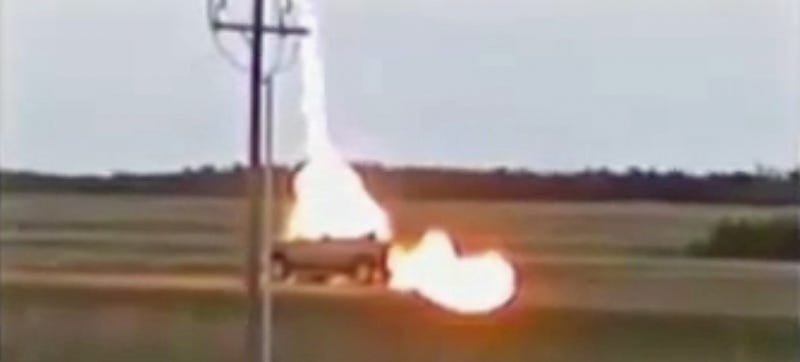 Al and Betty Perry were driving their late-model Chevrolet Silverado down Highway 14 in Alberta when a lightning strike turned their truck into a f*king rolling fireball. Airbags deployed, cabin filled with smoke, and both occupants thought they were doomed until a passing cop busted in and saved their butts.
Just another day on the road. Oh, there's a cop better slow down. OH SWEET LORD HIT THE BRAKES. Man, will y'all cool it with the highway hijinks today?
A spectator at this year's San Felipe 250 reckoned it was worth the risk of stepping in front of a racing vehicle running full-noise for an epic profile picture. This video captures one seriously ass-clenching close call.