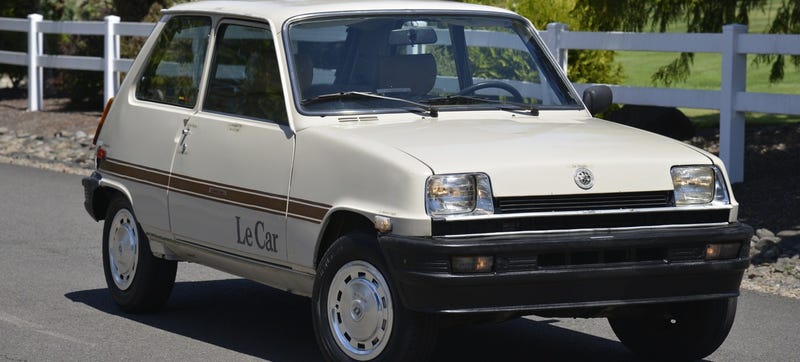 Have we got a car for you! A bona-fide classic! The best in Gallic ingenuity and Space-Age thriftiness! A funky little ride that gets great mileage and packs in all the charm! Yes, this beige 1980 Renault Le Car is a classic, and, some may argue, was always a classic. Never say that even the French, foisting this upon…
Interested in buying an old Mercedes, but shied away because you're worried that Craigslist is full of randos and murderers and this guy? Those may or may not be reasonable fears! But fear not, as Mercedes itself has you covered. If you're willing to pay serious money, it'll sell you a car right out of its own museum…
Hungary is home to just 10 million people, but the Jalopnik car density scale is off the charts. So what does it look like when the country's classic car enthusiasts descend on one spot? This. And it is magical.
President and World War II Supreme Commander Dwight D. Eisenhower was given this Willys Jeep along with a castle apartment in 1946 by the National Trust of Scotland, which was apparently properly grateful for his efforts keeping Hitler off their island. The thing is beautiful like a Koenigsegg is "quick."
The Nissan Patrol holds the distinction of being the first vehicle to successfully cross Australia's brutal Simpson Desert. Similarly, buying today's Nice Price or Crack Pipe '69 might just cross your mind, that is of course if its price doesn't make you go d'oh!
Consummate Detroiter Thom Douglas shares his love for classic cars and his contempt for an older cohort of owners who think classics should accrue value instead of miles, making them unattainable for a new generation. — Ed.

The folks over at Jalopy Journal dug up a real gem the other day, the Norman Timbs Buick Special . The car was built in the late forties by the racecar designer and cost the princley sum of about $10,000 to put together. The aluminum body over tube frame stretches out to 17.5′ long (same as my Lincoln) with a 117″…