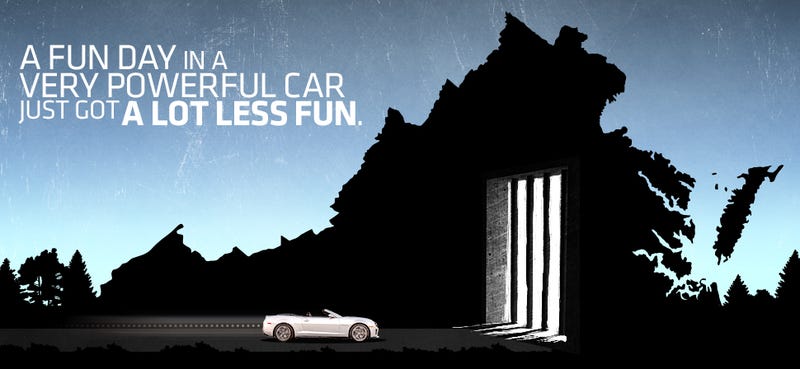 You never really get a good night's sleep in jail. In the middle of my second night inside, I woke up on the uncomfortable plastic mat in my cell, my neck and back aching. I looked down at my orange jail scrubs and up at the buzzing fluorescent light and thought, "I am here because I drove too fast in a Camaro ZL1."
We share a common language, a deep pop-cultural connection and the stormy heritage of two petulant brothers, but Yanks and Brits don't always see eye-to-eye on cars. No doubt we've got a lot invested in mega horsepower machines that can devour ribbons of interstate. But can we build sports cars a European could love?
General Motors has halted production of the top-of-the-line Chevy Camaro ZL1 over what the automaker is calling a "quality assessment" issue. What the hell does that mean?
When we were invited to drive the Camaro ZL1 at the Virginia International Raceway this week we considered going just to see an autojournalist put one off the track. We wouldn't have had to wait long. UPDATE! It was a journo!
Watch how retired F-16 pilot Tom Frolin, the lead development engineer for aerodynamics for General Motors, used computational fluid dynamics and over 100 hours in two different wind tunnels to develop the aerodynamics of the Chevy Camaro ZL1.