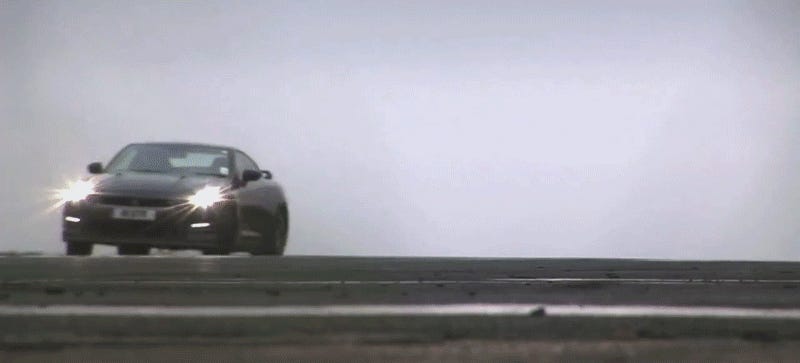 The Nissan GT-R is a tricky car to understand. That is, if you go on the words of car reviewers alone.
Well, my job is now obsolete. It was nice while it lasted. But I can see the writing on the wall, or, in this case, the pictures on the XBox. See, why am I running around like an idiot trying to drive and evaluate and think about actual cars when I can just pop Forza into my XBox and do it all virtually like I'm in…
Yesterday, I asked you guys to write reviews of your own cars. And just as I thought, they were awesome. Take a bow, everyone! You guys know your cars, and you have some pretty interesting rides.
As the year comes to a close, we've been talking a lot about which car reviews were great and which ones stank in 2012. Like you, I love reading car reviews, but they have to be done right. They're a lot like sex — when they're good, they're really good, but when they're bad, holy shit are they bad.
Car reviews are easy to write. Interesting car reviews are quite difficult. Our Jalopnik readers put together the ten worst they've seen from this year.
A few years ago I was in a used bookstore in the Tenderloin section of San Francisco. Getting to this place meant running a gauntlet of agressive tranny hookers, but it was all worth it, as I found a pristine copy of one of the greatest auto review magazines ever published: a February 1967 copy of Road Test.
We had some
outrage from the readers
when that Jeremy Clarkson fella (who ) from across the water done made the Chrysler Sebring convertible one of them- whaddya call it- aphors for the entire United States and dissed 'em both. Well, you disgruntled types can go ahead and regruntle yourselves, because now The Stig is…