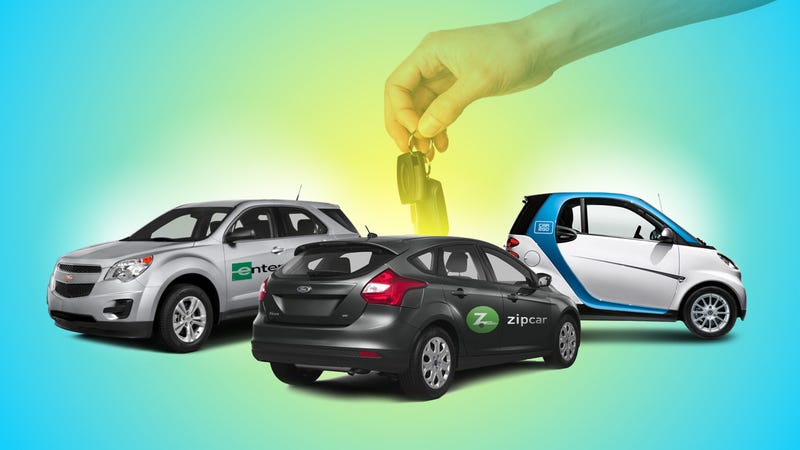 Dear Lifehacker,
I'm thinking about going carless! I don't love the idea, but where I am right now it'll save me some money. However, I still occasional driving needs, like groceries or visiting family. I hear there are a bunch of new short-term rental services that may fit the bill. How do I choose one?
New startup Getaround recently launched a peer-to-peer marketplace that allows users to rent others cars from their iPhone. Their latest initiative? Members can now try out the $108,000 Tesla Roadster for just $25 an hour. (H/t Ethan!) [good.is]
Your guess is as good as ours for why Midway Car Rental used made-into-a-star-by-Gawker Julia Allison as their headliner in their quick flick commercial featuring an Audi R8 and a Ferrari California. Furries, Ferraris and Fameballers, oh my!
In addition to the increased cost of filling them with fuel, car rental rates are rising as rental companies try to squeeze profits out of a shrinking fleet, reports the Detroit News. To help decrease overhead, rental companies have removed 300,000 vehicles from their inventory, despite demand that has remained…
To some, putting one over on the corporate powers that be is as glorious a pastime as could be imagined, to others it's a felonious pursuit reserved for miscreants. Of course, even those in the second group would pause before defending car rental agencies. For everyone who feel they've been billed unfairly, gotten a…