Let's say you find yourself at a local Cars & Coffee meetup, parked between a perfect vintage Lamborghini Miura and a Koenigsegg something something. You look down to find that you've, somehow, driven up in the most mundane, boring shitbox imaginable. There's still hours left before the Mustangs start killing everybody
A good while ago, I made a little quiz of car-based haikus, and I happened to find the old file when I accidentally knocked my hard drive over and spilled hot data all over my desk. The haikus were still pretty fun, so, what the hell, let's do it again.
I'm not sure if you know this about me, but I have a degree in Art History. As you may have guessed, it's not exactly the most useful degree to have in my line of work. I mean, sometimes, sure, but not in general. Unless I really force something, like I'm doing now. My friends, let's enjoy The World's Hardest Abstract…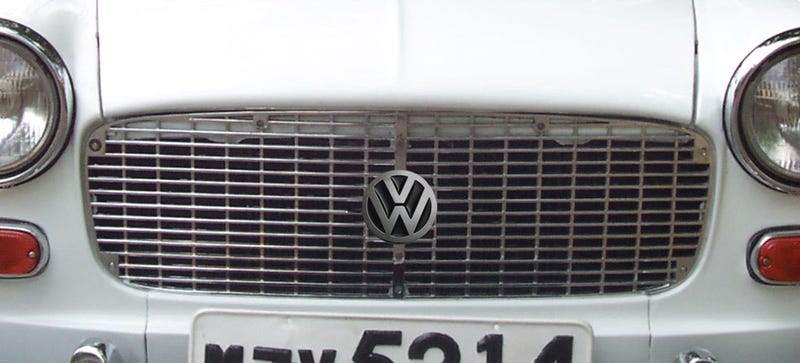 Badge engineering — the process by which one carmaker takes another maker's car, slaps their own badges and name on it and sells it — has always been a little baffling to me. I suppose retail markups are enough that you can make money doing this? I mean, they must, because they do it plenty. And often, weirdly.
A couple of weeks back I ran a silly little visual test to see who could figure out what a car was based on just a rusted-out chunk of its chassis, with drivetrain. As I guessed, the Jalop-savants who live here figured it out in about ten minutes. But it was a fun ten minutes, so let's try another one, why not?
Okay, by going through the profound and considerable effort of clicking that link, you've proven to me you're worthy of seeing these answers to this quiz. I hope you go EVERYTHING right!
Okay, everyone, go to the nightstand, get your diaries, and unlock them. Check back around July— see the tear-stained entry where you're lamenting how you knew, just knew you could have done better in the Great Headlight Quiz, but it was too, well, unfair? And how you'd kill for another chance?
Everyone seemed to have a pretty good time with last week's headlight quiz, and many of you said you'd like to see more quizzes.
Like most car guys, I have a wildly overestimated faith in my car-identification abilities, especially at night. Ever since I was a kid, bouncing around in the luggage well of my dad's '68 Beetle or the family's vast '73 County Squire, I loved trying to identify cars by just their headlight/running light patterns at…