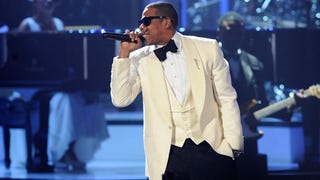 At a Jaguar event last night, the big news was a peak at the video Jay-Z is shooting with one of only six 2010 Jaguar XJ's in the world. And he customized it! Yay! Exclusive sneak peak video below.
You know why it costs so much more to live in California than in the Upper Peninsula? That's right!
The "Mozart Effect" is a term used by Alfred Tomatis for his belief listening to Mozart's melodies can make you smarter. Ford's designers apparently took this approach, with a modern twist, while designing the 2010 Ford Taurus.
Cars and music go together like coffee and cigarettes, peanut butter and jelly and water and white t-shirts. But how many musicians used cars as promotion? Here's 80 album covers indicating it's a whole lot.