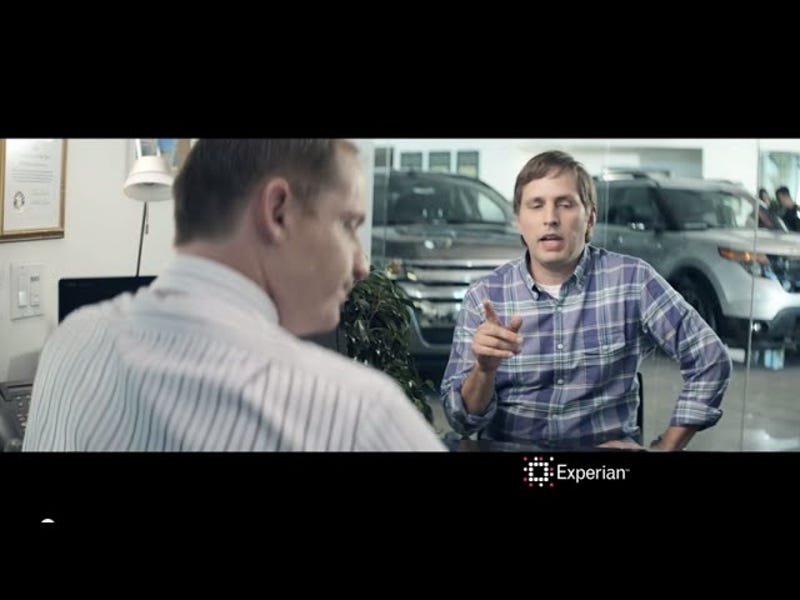 This ad is for Experian's "Credit Tracker," a program that allows consumers to know their credit score. This is helpful info when it comes to getting a loan, but your credit score has nothing to do with getting discounts on things like floor mats, leather seats, or a stupid house plant.
Bloomberg's reporting General Motors plans to sell $500 million in unsecured bonds as it raises cash to increase lending to less creditworthy car buyers. I think we saw this happen once before. That didn't end so well either.
The
Financiapocalypse
continues. We just received a copy of an e-mail that went out at GMAC, the lending arm jointly owned by GM and Cerberus, from Barbara Stokel, GMAC's EVP of North American Operations. Here's the most salient detail: you'll now need a minimum 700 to get a car loan at dealer invoice or below from…
The Wall Street Journal reports this morning the super number one awesome best automaker from the land of the rising sun said it will set aside major reserves for its first quarter to cover losses from vehicle leases in the U.S. And with that, Toyota now follows Chrysler, GM and Ford into the land of plummeting used…
Yeah, we just heard Chrysler Financial will no longer be offering auto leases. We're just as stunned as everyone else. Hit the jump for the full report and our analysis including what this means for Cerberus-owned GMAC.
We'd heard Chrysler Financial was having a tough time as of late what with all of those default…