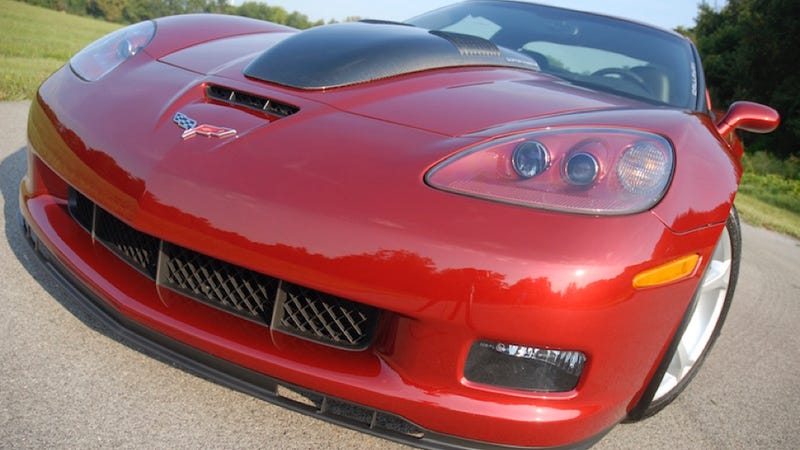 When it comes to used vehicles, I've always said "mileage doesn't matter" as long as the car's got good service history and a reputable seller. Here's a chance to test that theory: GM tuner Callaway is selling development cars, including this near-perfect supercharged Corvette for less than the price of its upgrades.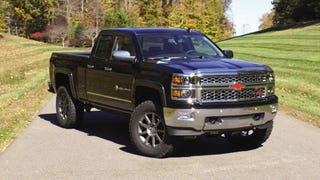 Longtime Corvette tuner Reeves Callaway has partnered with Rocky Ridge; a company that generally jacks-up 4x4s, to make this high-riding supercharged monster of a 2015 Chevy Silverado you'll be able to buy at a GM dealer.
What's better than the 2014 Corvette? A 2014 Corvette shooting brake, that's for sure. And next year, it can really happen.
UDMan is writing for the CarDomain blog these days, but he's been kind enough to share some of his latest finds with us. The '83 Callaway Porsche 944 we saw earlier today got us in a German Callaway sort of mood, so let's check out this super-rare '82 Callaway Volkswagen Scirocco that UDMan spied while covering a…
Only 23% of you felt that Barack Obama's Chrysler 300C was really worth $100,000 yesterday, and value calculation really is a tough call on a presidential car when the ex-owner isn't even president yet (and there are no photos of him actually driving the thing). Today we're going to explore the concept of rarity; here…
You ship your typical automotive journalist to Southern California and hand him the keys to a blown Callaway Corvette packing 616 horsepower, you figure you're going to get a review that could be summarized in one word: "AIIIIIEEEE!" You send Jeremy Clarkson, however, and you get a review that starts off with ten…
If you're planning a junket to Pebble Beach for the Concours d'Elegance next month, pack your seersucker fedora and don't forget to stop by Callaway's tent. That's where the longtime 'Vette tuning shop and coachbuilding house of late is rolling out the latest and flagship model in its line of reskinned Corvettes. It's…
Those silly Callaways, always raising the bespoke Corvette bar. You've seen the orange C16 'Vette that debuted at the Montreal auto show. Now, its roofless sibling will show its junk in New York. Buyers will have a choice of 560 or 616 horsepower's worth of supercharged V8 sloth mitigation. The company says it's good…
No, Wilde and Spinelli weren't canceled after last week, despite what happened with that chicken and the 10W-40. Which is good, because they've got a treat for us today when their hour of power airing live at 2:00 PM EST on Sirius Channel 108. The dynamic duo will be interviewing Reeves Callaway, the CEO and founder…
Six hundred and sixteen horses worth of Callaway Cars' C4 LeMans race car technology is now available with fine German leather. The first production version of the Callaway C16 platform debuted at Montreal's Palais des Congres for the 2007 Montreal Auto Show this week. (The pre-production version was announced at the…