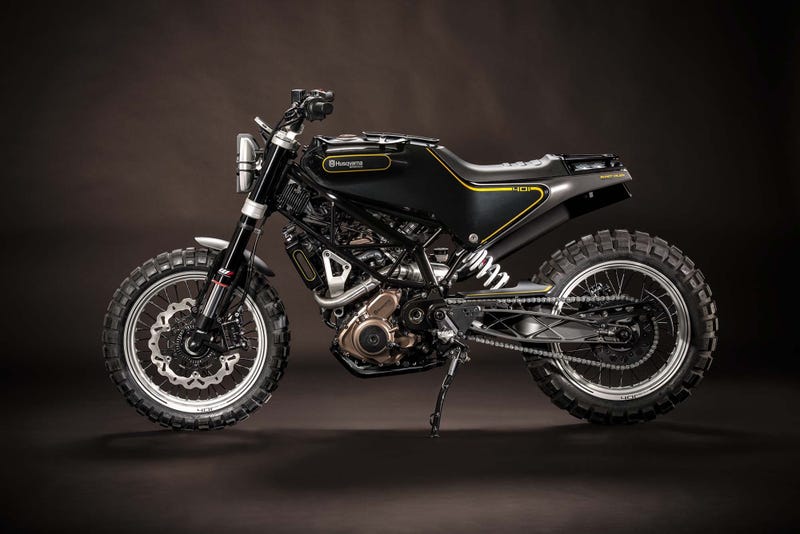 If you thought this year was a fun bike launch/EICMA season, wait til you see what's coming for 2017. Kawasaki just declared they have 12 bikes coming over the next two years, we should see more forced induction things, KTM better bring me my 800 cc twins, and Husqvarna confirmed the 401 Vitpilen is on the way. The…
I flew across the pond to wear a bowtie, pretend it's 1950, and ride some new bikes that look a whole lot like old ones. They're from a company called Royal Enfield, and they happen to be fantastic.
Benedict Campbell decided to make this well shot film profiling custom motorcycle builder Dustin Kott after meeting Kott at a Harley-Davidson photo shoot in LA. Campbell, a British filmmaker and photographer, was drawn to Kott because he was a "classic American" who rebuilds Honda motorcycles from the 70s in the…
James May just purchased this Grievous Angel custom cafe racer from hip Austrailian builder Deus Ex Machina. Based on the JDM Yamaha SR400, Captain Slow's new bike puts out 27 HP and costs around $20,000.