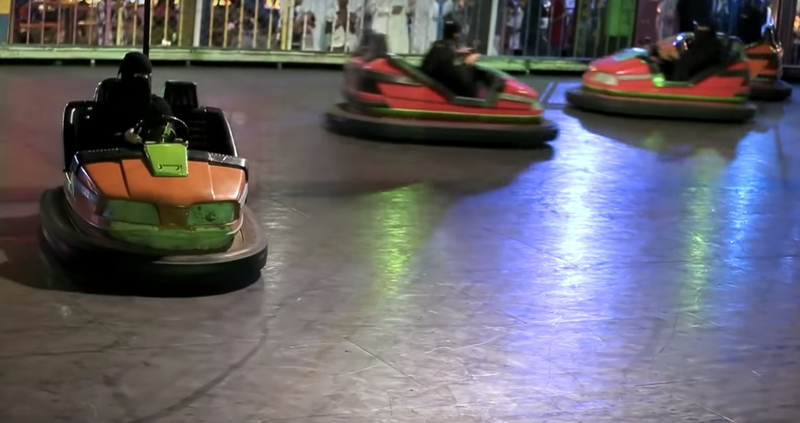 Saudi Arabia's government bans women from driving. But Saudi Arabia's women have found a way around it: bumper cars.

Driving a single bumper car on a public road is the act of a minor hoon. Doing so in Chinese traffic elevates you to full hoon status. Driving two bumper cars at the same time on Chinese roads makes you Hoon of the Day.
This stop-motion short by videographer Franck Deron is 60,000 frames of women drifting through fun, where said fun sometimes comes in the form of bumper cars.
The Insurance Institute for Highway Safety, never short of tests, put six mini/microcars to the roof strength test. The result? If you have to, you might be better off rolling a Smart Fortwo than flipping an Aveo.
The IIHS has performed another round of slow-speed bumper tests, this time demonstrating all mid-size sedans will cost you a pretty penny to repair in slow speed collisions. See how your favorite appliance auto did below.
Gasoline-powered street-legal bumper cars are the perfect convergence of any car guy's adult and childhood fantasies. Now one San Diego mechanic is custom building a collection of gasoline-powered and completely street-legal (and registered) bumper car cars. He outfits the vintage shells with 750cc Kawasaki bike…
One of our first experiences with driving was behind the wheel of a bumper car at a catfish festival in rural Texas, and we've never looked back. If we had a young child in the house, we're not sure if we could deny them these "Dodgem" electric bumper cars from electronics manufacturer Maplin. These little beauties…
Ah, the California State Fair. Apparently, there are all sorts of things happening at Cal Expo; wine contests, cattle judging, etc. But the main things we remember are concentric design painted on the water tower, the late-summer Sacramento heat and of course, the midway. And while at some point in our early teens,…