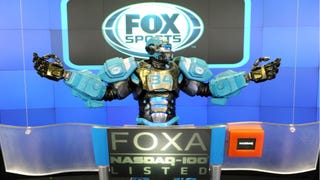 Welcome to Must Read, where we single out the best stories from around the automotive universe and beyond. Today we've got reports from Petrolicious, Wired, and Car And Driver.
This is The Morning Shift, our one-stop daily roundup of all the auto news that's actually important — all in one place at 9:00 AM. Or, you could spend all day waiting for other sites to parse it out to you one story at a time. Isn't your time more important?
Today we learned that United's 787 Dreamliner isn't exactly revolutionary, but it's quiet and fuel efficient. Could it really be as good on gas as, say, a Subaru STI? One of our readers decided to find out.
The Boeing 787 Dreamliner has been in service for no more than a few months and already some Boeing test pilot has tagged the American Northwest like an Etch-a-Sketch with a 787 logo. Damn hooligans.
That's a 1927 Boeing Model 40C, the very first passenger-carrying aircraft built by Boeing, flying in formation with a brand-spankin'-new Boeing 787, the company's youngest passenger-carrying aircraft. And no, it's not a photoshop. [Wired: Autopia]