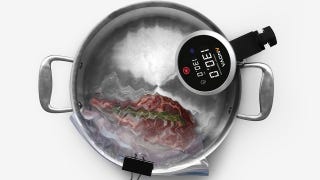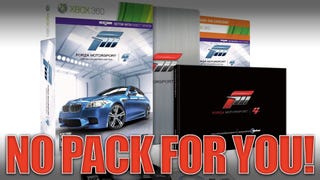 The Forza Motorsport 4: Limited Collector's Edition is chock-full of extra cars you'll love driving in Forza 4... assuming you didn't order the game from Best Buy. It turns out the big box electronics retailer sold many more of the special edition than they actually had. Now they're going on a pre-order killing spree.…
Last week we showed you a photo of Lamborghini Murcielago being serviced at Best Buy and opined about why it was a bad idea. Now we've found the Facebook page from one of the techs who worked on the Lambo — and it makes an even better argument.[jump]
The general consensus yesterday was that bringing your Lamborghini Murcielago to Best Buy is a horrible idea. Not everyone agrees. Meet Colby Stockbrine of Pensacola, Florida. He's a Best Buy tech and he sent me this response.
Our story on 11 supercars impounded from con artist Russell Cole after bilking Best Buy out of $31 million brought in these photos from someone who used to tend to Cole's collection back when he'd swap day-old Bentleys because he didn't like the color.
Brammo's new electric motorcycle, the Empulse, is the big brother bike to the Brammo Enertia. Compared to other electric motorcycles, it's faster, lasts longer and still surprisingly affordable. Not to mention that it actually looks like a motorcycle.
In the last month, super big box retailer Best Buy has announced partnerships with both Mitsubishi (for EV vehicles) and now with Ford (syncing customers with SYNC). What's Best Buy up to?
The North American reveal of Mitsubishi's iMiev electric vehicle came with an interesting piece of news: Best Buy's Geek Squad will snag four iMievs for use as fleet vehicles in the near future. What else is afoot?
Though not as common in the Colonies, certain markets utilize a Radio Database System to send song info over the FM band. A new patent by Best Buy utilizes this technology and links it, cleverly, with a "memory storage device," and by that they mean an iPod. This technology comes in handy when you're listening to a…