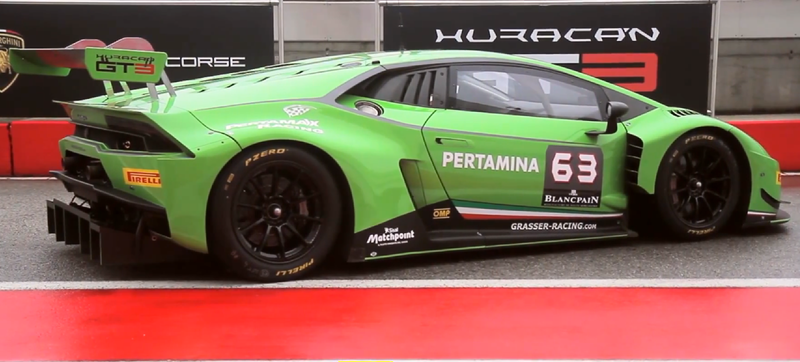 Some cars just beg of you, plead with you to go faster. That's what Matt Sanders of Autocar thought of the new Lamborghini Huracán GT3 after driving one flat out on track. The fruit of Lambo's first factory racing effort works better at higher speeds. Go faster. Why aren't you going faster? You should be going faster.
The Jaguar F-Type is an absolutely wonderful car and is a sign of more great things to come from the people at Jaguar. With it's arrival we also see the departure of the old XK, which probably was never the greatest thing on the road but still rather charming.
If you're like me, you're crossing out the days on your calendar until the Alfa Romeo 4C comes to America. It's the 21st century Ferrari Dino we've all been dreaming about. But how can it handle its rivals on a track?
Want to write about cars? Love British magazines like Evo and Autocar? Jack Baruth at Speed:Sport:Life recently took a look inside the world of one of the most glamorous positions... in the world. Here's how you get in. —Ed.
Last night, frustrated that plug-in hybrids like the Chevy Volt are developing too slowly, Top Gear revealed its very own range-extender hybrid. Now, Autocar has conducted an independent road test to discover what we know already: it's crappy.
BMW bosses have already admitted a flagship project is in the works. Now, according to the UK's Autocar magazine, that project could be the Z6. Based on the 6-Series, natch, the new supercar — which had once been rumored to be dubbed "Z9" or "Z10" — will show off some of the weight-saving technologies the Bimmer boys…
Having watched Car & Driver fumble the Bugatti-shaped literary football, it s time to check out UK weekly Autocar s take on the big Kahuna. To go flat out in the fastest car ever, the august publication threw the keys to their Editor-at-Large, Steve Sutcliffe. As Autocar s top lead foot, Sutcliffe has driven every…
Jalopnik s exploration of the tension between art and commerce in the review sections of various US car mags continues. Meanwhile, we couldn t help but notice a stunning example of this literary sub-genre in the 11 October issue of Brit weekly Autocar. Although Spyker doesn t advertise within Autocar s glossy pages,…