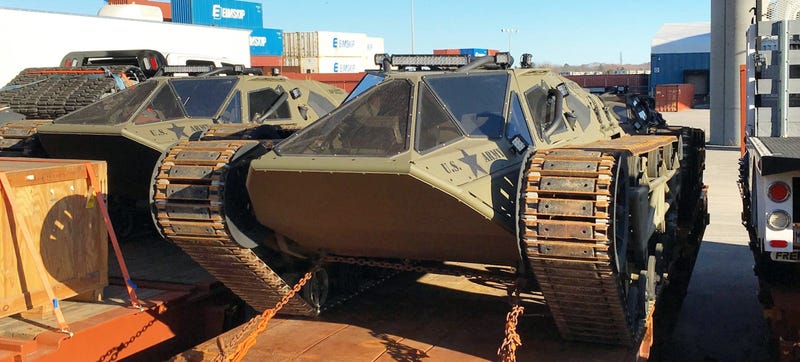 I might have been wrong about the plot of Vin Diesel's Fast 8. As it turns out, the most furious film crew of them all is planning to blow up Iceland instead of just cruising around Manhattan, using custom built ATVs, military vehicles and heavily armored Dodge trucks. Our reader caught them at the port.
The Ripsaw is one of the fastest tracked vehicles in the world, something like a lightweight tank with a huge V8. Now the company built a personal 'Mini Ripsaw' version.
A year ago, Mad Media shot pretty much the craziest ATV stunt movie ever. Last week, they took it to the next level with a sequel. Now the driver, producers, and directors of "XP1K2" are here in the comments to answer your questions!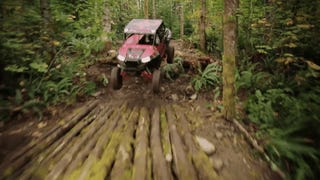 We've seen bits and pieces of the upcoming Polaris RZR hoonfest film known as "XP1K2;" but I hadn't been properly fired up about it until watching this trailer. This little ATV basically makes the forest its bitch– and every surface into a jump.