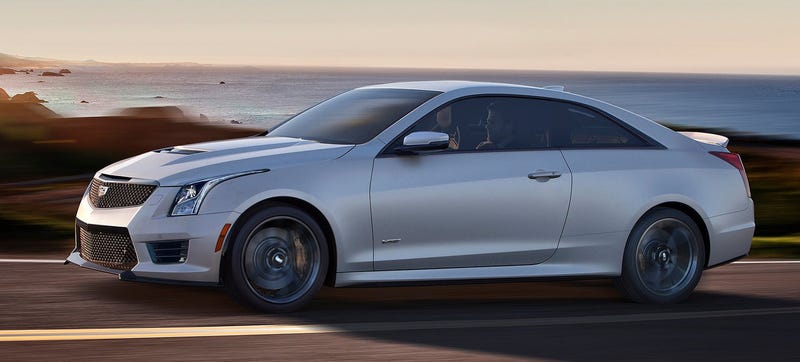 What's better than power? More power, obviously. And in a nice little surprise, it turns out the 2016 Cadillac ATS-V has even more power than General Motors initially thought it would. It's faster, too.
Few cars have us salivating quite as profusely as the 2016 Cadillac ATS-V coupe and sedan. The numbers speak for themselves – 455 hp, 0-60 in 3.9 seconds, and a top speed of 185 MPH – but there's more to the ATS-V story than just bench-racing statistics. That's what Cadillac's chief engineer is here to answer.
A Cadillac on the Nürburgring? What are the odds? Sure Cadillac's never met a Nürburgring it didn't lap, but this is the best we've seen of the company's upcoming 3-Series competitor rounding graffiti street.