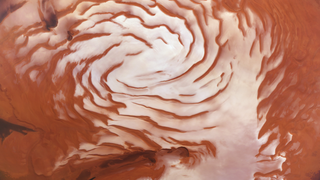 Good news, prospective Martian colonists: that frigid hellscape where you hope to spend out your days alone and in darkness is currently in a "warm phase." Scientists are now reporting the first observational evidence that Mars recently emerged from an ice age, which can only mean one thing. It's time to bring out the…
Yesterday, Stephen Hawking and Yuri Milner made the mind-blowing announcement that they want to build a fleet of interstellar spacecraft that can travel at relativistic speeds—up to 20 percent the speed of light. But it's not just about reaching our nearest star system, Alpha Centauri, although that is the new…
Last year, the search for extraterrestrial intelligence got a major boost when Russian billionaire Yuri Milner unveiled a $100 million effort to scan the skies for radio and light signals emitted by aliens. Not content to simply sit tight and wait for ET to hail us, Milner now plans to build interstellar spacecraft.…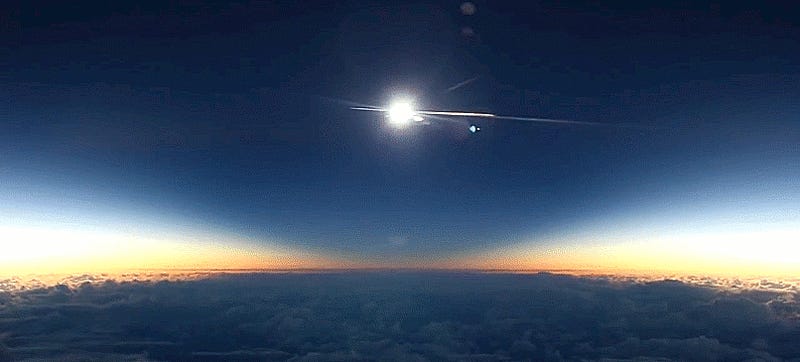 Over a dozen "eclipse chasers" hopped onboard Alaska Airlines Flight 870 from Anchorage to Honolulu not to pick up spam musubi for dinner, but rather, to intersect the path of a solar eclipse. Astronomer Joe Rao captured the action from seat 32F, and I've never heard a man so excited about anything in my life.

After five months of keeping their stupendous discovery under wraps, physicists at the Laser Interferometer Gravitational Wave Observatory (LIGO) are finally allowed to freak out publicly about gravitational waves. And they're enjoying the hell out of it.
On All Hallow's Eve, an asteroid dubbed "Spooky" will make its closest approach to our planet. Hurtling along at an impressive 78,830 miles per hour, the 1,300-foot-wide object poses no threat to Earth...or does it? This Gizmodo video explains Spooky's story.
One of the more stunning space-shots we've seen in some time, this photograph of a JAXA HTV-4 spacecraft was taken from the ISS during the delivery vehicle's return to Earth. Strange to think how the most otherworldly photographs are often of our home planet. Keep scrolling for the full image, with details from Mika…