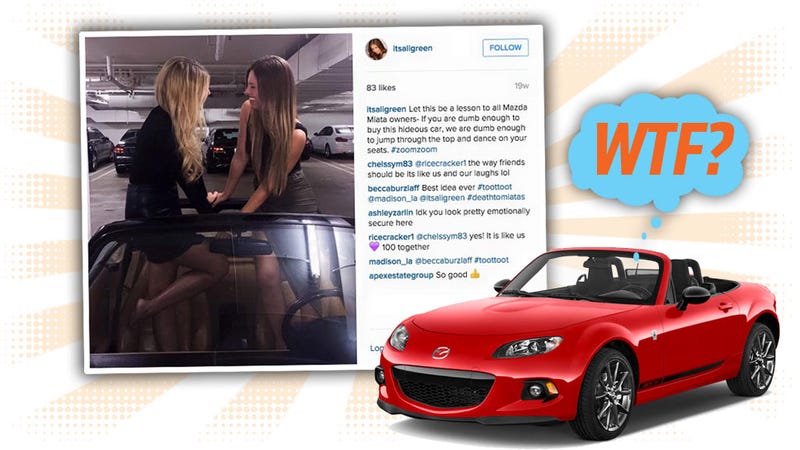 If there's one thing that the Internet has truly revolutionized, it's humanity's collective ability to generate outrage. But even in a world where people routinely issue death threats for vertically-oriented videos, this now-viral Facebook post about a supposed Mazda Miata vandalism is extra perplexing.
The folks over at F&R used car sales seem like some classy individuals. First they harassed a pizza delivery guy over a $7 tip. Now the owner and an employee are facing charges for threats and intimidation after they allegedly told a female customer that they would "punch her in the face," if she came to the…
Matt Milstead, 36, parked his BMW in a handicapped spot before a playing a game of wheelchair rugby at the YMCA in Grand Rapids, Michigan. When he returned to his car after the game, he found a letter under the door's handle.
A 43-year-old dentist from the Chicago area, William Anthony Howe is recovering in the hospital after he crashed head-on into another car on the interstate last Saturday. Howe was going the wrong way and the two people in the car he crashed into are dead. And it gets worse: A witnesses told the Chicago Tribune that…
Repeat drunk driver David Weaving is serving a 10-year manslaughter sentence for hitting 14-year-old Matthew Kenney on his bike and killing him in Connecticut. Now Weaving is suing the Kenneys for letting Matthew ride his bike on the street. [AP]