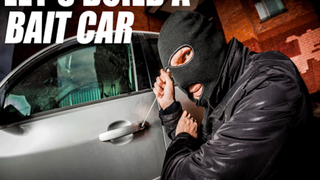 Being friends with Detroit Bus Company head honcho Andy Didorosi on Facebook is kind of like being friends with a mad scientist. Every other status is about grabbing some weird combination of parts — or a whole vehicle — to figure out what to do with it. And his current project is no different.
The Fiesta Movement is nigh! 100 little international-spec Ford Fiestas arrived at American ports this week and, looking at the photos, we're curious which emasculating color our own Andrew Didorosi will choose.
We couldn't let the Fiesta Movement contest go without submitting an entry and since it'd be unfair for Jalopnik to enter one, I decided to enter one on my own. Guess what? You can help!