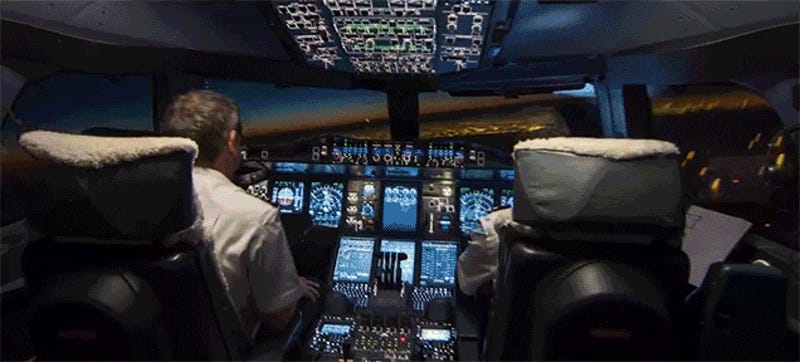 Prominent urban filmmaker Rob Whitworth has created the hyperlapse to end all hyperlapses by taking the idea to the next level. The journey begins high over the colorful city from the flight deck of the world's largest airliner. Dubai Flow Motion is a mesmerizing tour of one of the most unique cityscapes in the world.
With their 800 mm guns, 270 mph race cars and dreams of an empire from the Atlantic to the Caspian, those Third Reich people sure had a thing for big. The Breitspurbahn (broad-gauge railway) was bigger than big: a brand new cross-continental railway with a gauge of 9 feet and 10 ⅛ inches, it was to run the length and…
A new Airbus A380 superjumbo jet experienced a massive engine failure shortly after takeoff in Singapore, forcing the Qantas flight to make an emergency landing. Everyone on board survived, including a passenger with two amusing-in-retrospect before and after tweets. UPDATE!
Looks like when Qantas ordered their Airbus A380s, they ticked the option check box for carbon fiber seats. [99op]