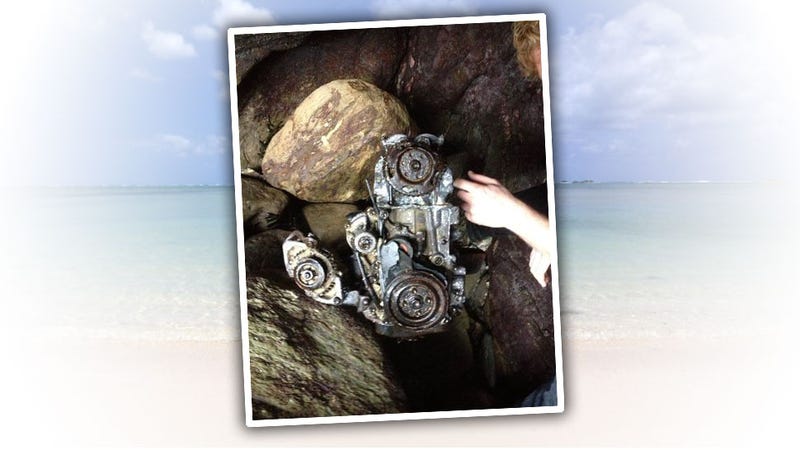 I've found lots of things on beaches — dead jellyfish, syringes, condoms, some seaweed-like stuff that I swear gets you high — but I've never found a surprisingly intact inline-four (with gearbox) like beachcomber Sara Clarke found at Whipsiderry, a little seaside hamlet around Cornwall, England. What's this engine…
If you're like me, and, let's face it, you are, you've spent many an afternoon exploring abandoned cars, playing games of What's That Stain? and Is This Edible? But did you ever stop and wonder about the very first abandoned car? You should. Abandoned cars are as much a part of motoring's rich heritage as the GT40 or…
Suck it, Dubai. London's Canary Wharf sees your abandoned luxury cars epidemic, and raises you a Bentley. According to Jalop LordDetroitofLondon, this is the second abandoned luxocar in a month raised from the apartment complex's underground lot. The first was an Aston Vantage.
This Acura NSX is all alone in the big bad world, left next to some dumpsters to rot. Well, it can't actually rot since it's all aluminum, so like other supercars left to die across the Arabian peninsula, it's decorating yet another forsaken Dubai development.
Police don't know how or why fifteen cars were in the Detroit river, but they pulled them out the other day. Among the recovered was a Celica, Capri, a couple Fords and a 50s-era Buick.