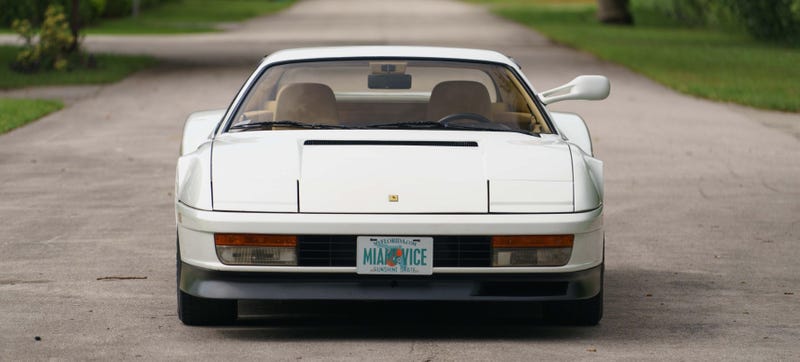 What didn't sell on eBay last year will go on auction again in August to make one Sonny Crockett wannabe the happiest guy in the world. So here's my chance to tell you a bit more about this movie car and its evil brother.
The Internet Archive just dumped nearly 2,400 old MS-DOS video games into an easy-to-navigate repository. Every single one of the games is free to play in your browser. Some of the games are classics. Some of them are hilariously obscure. And some of them are porn—which is something you probably didn't realize existed…
Alluring (asinine) alliteration aside, allow me to set the scene for a rare sighting. You are a Boy Scout in a suburb of the nation's capital. As a Troop, on this fine Saturday morning, you are out delivering mulch, the lifeblood of a fundraising operation. On your fourth trailer load of the day, your back is hurtling…
What better way to respond when Ford, your main truck competition, tows your truck and two others up a hill? Chevrolet decided to tow the trucks AND the hill in a back and forth advertising competition that must be seen.
Is something lacking in your automotive relationship? Do you find yourself checking out other cars when yours isn't looking? If you lust for performance or long for value, you need a 1989 Saab 900 Turbo.
While we'd prefer to get into the Turbo Zone with a Fuego, the naturally-aspirated GTX was obviously quite the mysterious machine. Look how angry it gets when gyrocopter-equipped spy photographers attempt to capture it on film in its desert habitat (where, apparently, it emerges from its underground bunker only to…
The E30 BMW 3-series is a cult favorite, but most people think of the petrol-powered 325is or M3 versions when they think of performance. Well not these guys. This is evidence that a turbo diesel E30 can rock just as hard; when you do burnouts, you get tire smoke and black exhaust! The horror-flick style editing makes…