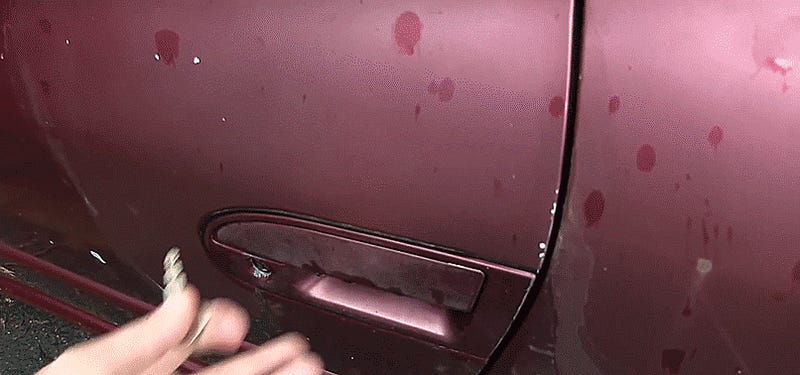 Bargain hunting is fun. It's the act of finding something that someone has apparently undervalued and using it for its original purpose, but for a fraction of its original price. However, as is the case with my criminally cheap Mitsubishi 3000GT VR4, sometimes one man's junk is just junk, no matter how much you…
Wisdom is a product of age and experience. When you get older, you tend to be better at judging something on its merits, rather than your emotional attachment to it. That's why a while back, after losing money on cars that I initially intended to sell, I vowed never to invest my time, money, and sanity into a vehicle…
There's a saying: money isn't made when you sell, it's made when you buy, meaning that it pays to get something cheap if that thing carries future value. This notion also presents a very unique problem in that parting with said cheaply acquired item can be excruciating, especially when it's a Caracas Red 1999…
Writing for Jalopnik certainly has its perks. For example, it allows me to have a comfortable breakfast in bed while hundreds call me an idiot for saying a Ferrari is a supercar. But on rare occasions, there emerges something truly special, in the form of a super rare '90s Japanese muscle car. Here's what that's like.
When we brought you our feature on captive imports last month, many of you wondered why we didn't delve into the relationship between these two companies.
With their compound eyes, multiple legs and silk-weaving antics, arachnids are pretty complex creatures. Now Nice Price or Crack Pipe wonders if an equally complicated Mitsubishi Spyder can lure you into its web.
The E'go Revolt is a Russian car built on the old Mitsubishi 3000GT platform, which sounds like the worst idea ever — until you see the first official sketches below.
Is that used car's price fair… or do you need a megablast from the crack pipe to think so? 70% of you opted for the latter choice on the 99-mile SVO Mustang for 34 grand.
Having been to the first annual Mitsubishi Owners Day three years ago, the sheer number of Lancer Evolutions tearing up the roads today seems almost impossible. So many EVOS appeared that the cars overflowed onto the nearby streets of MMUSA HQ. While there was some temporary grumbling that Prototype X showed up…
First of all, the actual name of the company isn't Glas; it is, "Andreas Glas, Reperaturwerkst tte f r landwirtschaftliche Maschinen mit Dampfbetrieb." In English that means, "Andreas Glas, repair garage for agricultural machines supported with steam engine." Which is so old-school it kinda hurts. Second, in 1966 BMW…