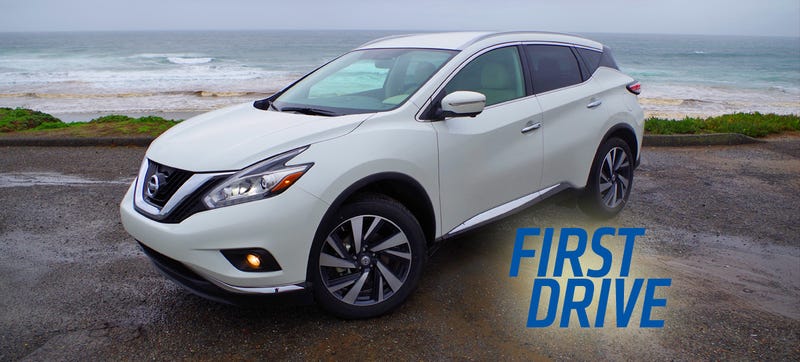 The 2015 Nissan Murano dropped jaws at the New York Auto Show with intense, close-to-concept styling. Now I've driven one for a hundred miles, I can tell you it's hardly a "sporting" experience... but holy crap is it comfortable.
It's usually easy to dismiss an automaker's PR rhetoric about how the iconoclastic awesomeness of a new crossover SUV, but I have to give Nissan some credit for taking the 2015 Murano for a walk on the wild side.
Since yesterday's debut of the stylish-ish 2015 Nissan Murano, a single question has lingered in the hearts and minds of people everywhere: "What's gonna happen to the Murano CrossCabriolet?" It is with great sadness that I must now inform you that it is dead.