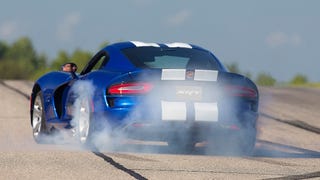 The current Dodge Viper, formerly SRT Viper, is one of the very best cars people aren't buying. Some have said that's because its six-figure price tag was unjustifiable, so Dodge responded with a healthy $15,000 price cut. And guess what? It seems to be working.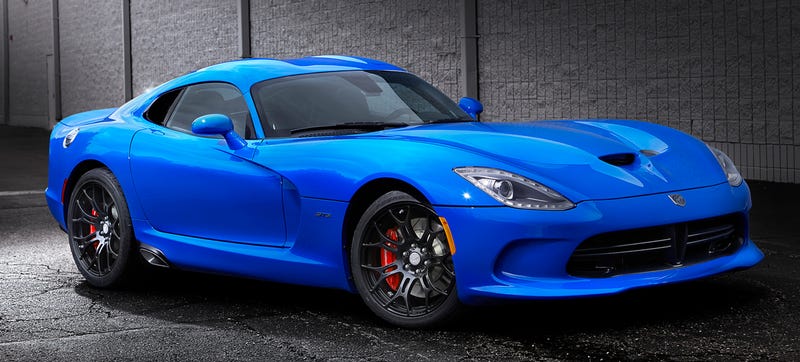 The Dodge Viper gets a raft of improvements for the 2015 model year. It's officially a Dodge again as SRT bows out of being its own brand. It gets a new model. It has more power. It even has slightly better fuel economy. Now will you please buy a damn Viper?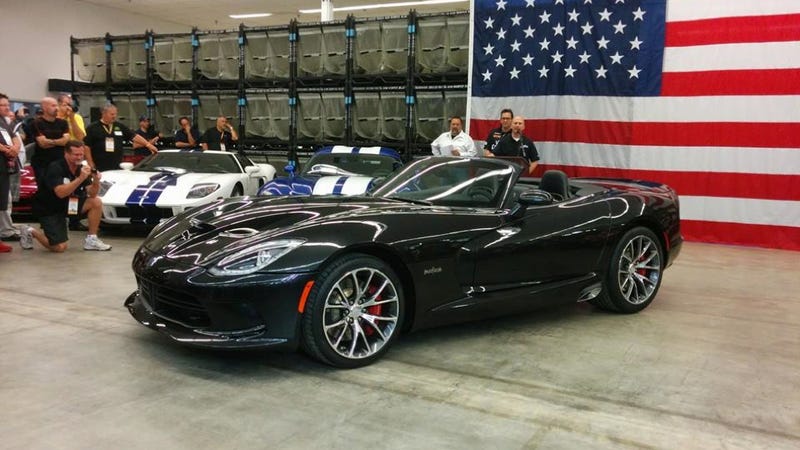 According to DragTimes, this photo of an SRT Viper Convertible comes from the " Viper Owners Association event in Detriot" but there are no other details on whether this is a one-off or the reveal of the SRT Viper Convertible. Either way, it looks great.