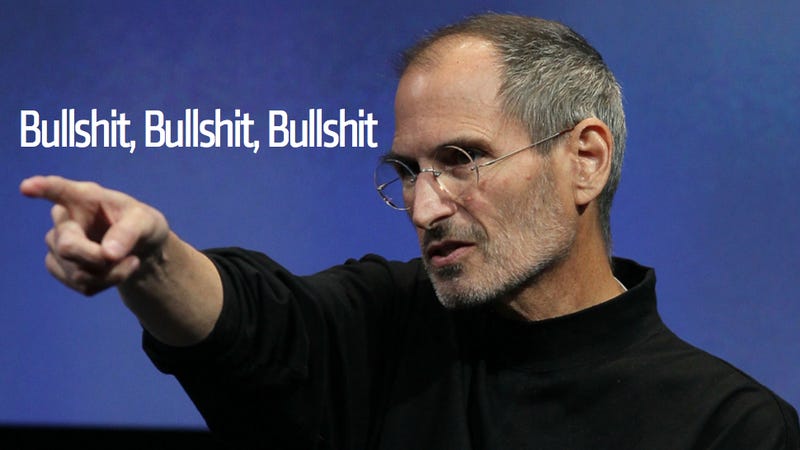 Steve Jobs is dead, which means that we can say whatever we want about him in speculative articles that smash together everyone's favorite highly searched subjects like they were mixin's at Marble Slab and wrap them up in a waffle cone made of bullshit fancy.
Investor Chamath Palihapitiya apparently woke up yesterday and saw this article about Apple wanting to work with car developers and was struck with the notion of an iCar, which is the same dream that every other genius has had and allowed him the chance to use this headline "Apple Bond Issue? Steve Jobs Would've Bought Tesla." He's shocked no one else seems to care like he does about Apple being fiscally responsible instead of buying a company that's only ever lost money.
This sad display is a telling sign for what was, less than six months ago, the greatest comeback story and greatest technology company of all time: There was now more excitement from a bunch of pension funds and hedge funds about debt than the sum total of consumer interest and support for Apple's latest products. Lines of consumers outside the Apple Store have been replaced by a line to the CFO's office. Generally, I think it portends poorly when investors are your biggest supporters and consumers couldn't give a damn.
Well, I don't think that investors and consumers are bored by the suggestion, I just think they're so fatigued by made up product rumor after made up product rumor that they're rightly skeptical. We also picked up the story but did so while employing a million caveats stating that it's probably not true.