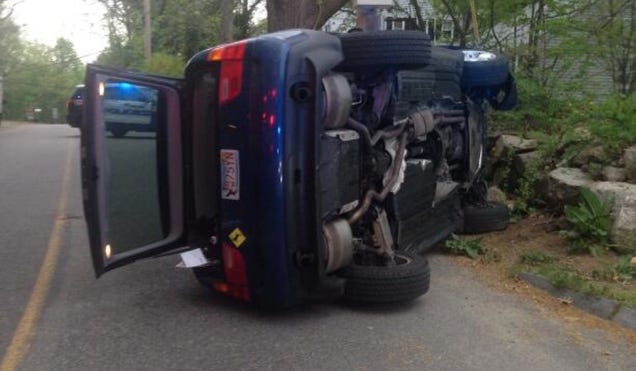 Ouch. Bad morning for this guy in Ashland, Mass. who told police there he crashed his BMW X5 because there was a bee in the car.
Operator told officers that a bee was inside his vehicle, causing him to lose control and veer off the road. pic.twitter.com/DohmBxrUDN

— AshlandPolice (@AshlandPolice) May 16, 2014
There were no injuries reported in the crash that happened Friday. But in the future, stay calm. It's just a bee.
Photo via Ashland Police Facebook