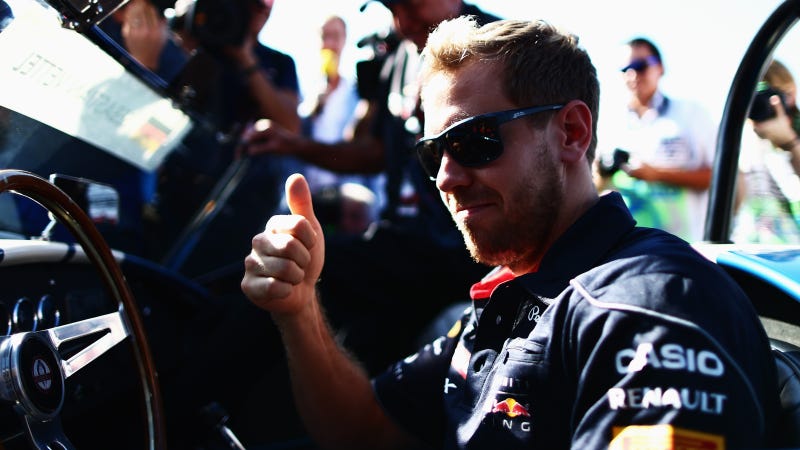 In a development that should surprise exactly no one, now four-time world champion Sebastian Vettel of Red Bull took home the win today in the second-ever United States Grand Prix in Austin, Texas.
And yes, donuts were done, in what was perhaps Vettel's way of showing he's even more like Ricky Bobby than we think.
Last year it was Lewis Hamilton who emerged victorious at Austin's still-new Circuit of the Americas, but Vettel continued the dominant driving we've seen from him all season with a lengthy and substantial lead over everyone else throughout the race. The man's good at what he does. Good for him.