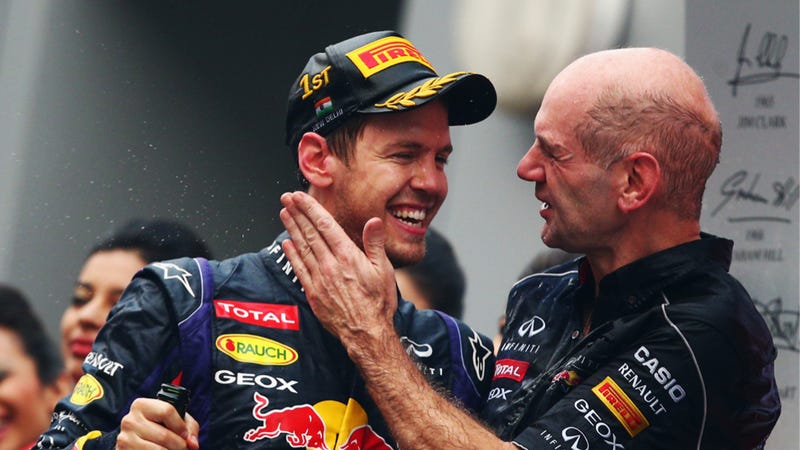 Spoiler Alert: Now that the race has aired in the US, I feel comfortable saying congratulations to Sebastian Vettel. With his win today at the Indian Grand Prix, the German is the 2013 Formula One World Champion. Good job, Seb, on becoming a quadruple champ!
Vettel let go of his normally staid composure to do some smoky donuts after the race, which is something that needs to happen after every F1 race.
Much has been said about his eminent detestability, whether or not he's been using a secret hybrid traction control system, and his beautiful Beyoncé hair, but to be honest I actually find him hard not to like. Even though a lot of people hate him for "winning too much," whatever that is, he still seems to be a pretty good driver and an even better sport. At what makes it even better is he seems to enjoy the win. So you drink up that champagne.