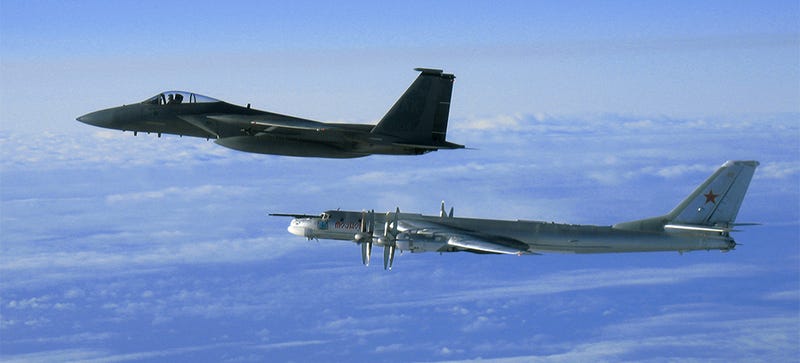 Good news! As Russian forces bear down on eastern Ukraine, the country's air force has been sending long-range nuclear bombers, like the Tupolev TU-95, to approach American interests around the world. And those US interests include Guam, where we have a big base, and a place called "California."
The chief of the US Air Force in the Pacific, General Herbert "Hawk" Carlisle, told the Center for Strategic and International Studies think tank that Russian planes had circumnavigated the Pacific island, and had been even so bold as to approach the California coast, according to Reuters:
"That's to demonstrate their capability to do it, it's to gather intel," Carlisle said, adding that the surveillance had included observation of military exercises involving U.S. forces in South Korea and Japan.
Royal Air Force fighter jets were forced to intercept two Russian bombers off of Scotland two weeks ago.